The Center for Auto Safety Welcomes Chief Engineer Fred Perkins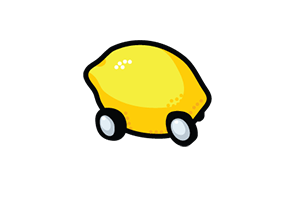 The Center for Auto Safety is the nation's premier independent, member driven, non-profit consumer advocacy organization dedicated to improving vehicle safety, quality, and fuel economy on behalf of all drivers, passengers, and pedestrians.
FOR IMMEDIATE RELEASE
April 12, 2018
The Center for Auto Safety Welcomes Chief Engineer Fred Perkins
Center for Auto Safety is delighted to announce Fred Perkins—an expert with more than 30 years of engineering experience—as Chief Engineer. In this role, Fred will be providing the team with key technical insights into the world of automotive safety and will add an additional layer to the Center's already-noted expertise.
Immediately prior to joining the Center, Mr. Perkins was employed for 13 years at the Missile Defense Agency (MDA), at the U.S. Department of Defense, where he served as a Quality, Safety, and Mission Assurance Lead for a major missile program. In this role, Fred performed crucial evaluations of our nation's defense system and led a task force that defined and implemented quality surveillance requirements, practices, and required resources. Before working at the MDA, Fred's career stops included: LASER interferometric measurement technology Sales Representative at Steinbichler GmbH; Finite Element Analysis Account Manager at Mallett Technology; Entrepreneur at Standard Space Platforms Corporation; Government Relations Specialist at United Technologies; and Engineering Specialist at Kaman Aerospace.
"Mr. Perkins will be a wonderful addition to the Center for Auto Safety," said Executive Director Jason Levine. "We are excited to have such an experienced and well-rounded engineer with us—one who can provide technical expertise, especially when it comes to automotive defects and the fast-developing world of autonomous vehicles."
Over the course of his career, Fred has been the recipient of many notable honors. In 2018, he was awarded by the Missile Defense Agency for managing the definition and implementation of an international supplier surveillance system. In 2016, he received the Program Executive Award for outstanding support for the Internal Controls Program. Mr. Perkins was chosen as a speaker at the June 2010 Navy Technology Showcase, and in 1993 he was invited to speak at two NASA conferences.  In 1992, Mr. Perkins was appointed to the Vice President's Space Policy Advisory Board by President George H. W. Bush In addition, Mr. Perkins is a certified expert in manufacturing, production, and quality assurance who has received U.S. patents for spacecraft technology.
"The hard-won lessons from the evolution and practice of rocket science for infrastructure, performance, reliability, and safety show the way to the future of the transportation industry," said Mr. Perkins. "Autonomous automobiles, trucks, and supporting surface transportation components will all benefit from the nation's investment in practical, supportable, autonomous aerospace technology. I look forward to doing my part in joining those two technology bases in a safe, profitable, secure transportation future."
Mr. Perkins graduated with from the University of Massachusetts at Amherst in 1976 with a B.S. in Physics. In 1978, he completed his M.S. in Mechanical Engineering at the University of Massachusetts at Amherst.
##
Over the last 48 years, the Center for Auto Safety has successfully led the fight for lemon laws in every state, airbags in every vehicle, and recall repairs being made at no cost to the consumer. The Center is a membership-driven organization headquartered in Washington, DC and is also home to the Safe Climate Campaign, which fights global warming by working for big, specific measures to reduce greenhouse gas emissions. The Center is also the publisher of The Car Book, which has for the last 38 years been America's most comprehensive car buying guide. To learn more about the Center, please visit www.AutoSafety.org.