About The Center for Auto Safety
Our Mission
The Center for Auto Safety is the nation's premier independent, member driven, non-profit consumer advocacy organization dedicated to improving vehicle safety, quality, and fuel economy on behalf of all drivers, passengers, and pedestrians.
Our History
The Center for Auto Safety was founded as a stand-alone entity in 1970 by Consumers Union and Ralph Nader, the author of Unsafe at Any Speed, as a consumer safety group to protect drivers. It was clear that automakers and the government were not adequately regulating vehicle safety, and an independent outside watchdog was needed. In order to be close to those entities most in need of oversight—Congress and federal regulators—the Center has always called Washington, DC home.
Over the last 5 decades, the Center has led the fight to:
Enact lemon laws in every state, and the District of Columbia, that make it easy to return a defective car;
Expose vehicles with unsafe fuel systems that have burned to death over 1,000 people who would otherwise have survived the trauma of the crash;
Enact State laws to force disclosure of secret warranties on cars that can save consumers billions of dollars each year;
Strengthen safety and highway standards that have dropped the death rate on America's road from 5.2 per 100 million vehicles mile traveled in 1969 to under 1.2;
Save vital consumer, safety and environmental laws under assault by industry by taking legal action against government agencies;
And prevent the sale of unsafe used vehicles and parts that are subject to safety recalls.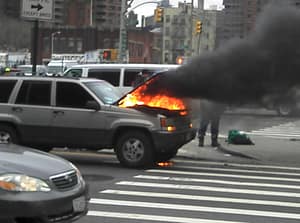 Some Major Recalls where the Center played a key role: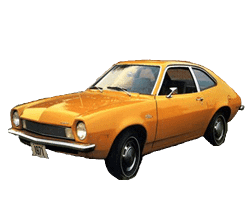 1971: Recall of 6.7 million Chevrolets for defective engine mounts.
1978: Recall of 1.5 million Ford Pintos for exploding gas tanks.
1990: Recall of 3.7 million Evenflo child seats for defective latches.
2000: Recall of 23 million Firestone tires
2012-2015: Recall of 7 million Toyotas for sudden acceleration.
2013: Recall of 1.5 million Jeeps for fuel tanks prone to fires.
2014: Recall of 29 million GM vehicles for defective ignition switches.
2015: Recall of 60 million exploding Takata airbag inflators.
2018: Recall of all 2017-2018 Chrysler Pacifica Minivans for stalling.
2019-20: Recall of over 2 million Hyundai and Kia for non-crash fire risk
Some Safety and Consumer Protection improvements where the Center played a key role in Rules being written or changed:
"Lemon Laws" - in all 50 states (and the District of Columbia).
Recall Repairs – made at no charge to consumers
Requiring Seat Belts (and improved specifications for later models)
Magnuson-Moss Warranty Act – providing consumers warranty protection
Airbags - in every car & improved specifications for later models
Improved safety inside vehicle during side impact crashes
Upgraded rear impact and fuel integrity standards to reduce likelihood of crash impact
Stronger Passenger Vehicle Roofs - saving lives during rollovers
Improved Window Glazing – reducing ejection during rollovers
Requiring Electronic Stability Control – reducing likelihood of rollovers and crashes
Power Window switch standardization - to prevent strangulation, particularly for children
Emergency exits on School Buses
Upgrading child safety latches for child seats
Corporate Fuel Economy Standards—Improving fuel economy and the environment
Ending the practice of "secret warranties"
Requiring Technical Service Bulletin be disclosed on NHTSA website
Clarence M. Ditlow, III
For 40 years, the Center was led by Clarence Ditlow, a well-known safety champion on behalf of consumers, who passed away in 2016. Clarence's tireless advocacy had a profound impact on automotive safety, and his actions saved countless thousands of lives. Learn more about Clarence's legacy.
Today
Today, the Center continues our vital role as the nation's most effective watchdog working to protect consumers by representing their interests before the Department of Transportation and the National Highway Traffic Safety Administration, as well as other relevant federal agencies. No matter which party controls the White House, the Center pushes for smart and effective safety regulations, and active and tough law enforcement by state and federal authorities. Over the course of the Center's history, we have provided testimony over 50 times to Congress and state legislatures across the country on topics including salvaged vehicles, child passenger safety, warranty law, and autonomous vehicle development.
The Center serves as a vital resource for consumers who have been stuck with a "lemon" of a car by providing the nation's most looked to and regularly updated and complete database of lemon laws and warranty rights across the United States. The Center also provides a non-governmental, advertisement-free, location for car owners to submit and search vehicle safety complaints. These complaints often lead to the Center spearheading recall campaigns on behalf of impacted consumers. The Center also provides an easily searchable and free unique database for consumers to search for information about their own car, including whether there are any open recalls, service alerts, investigations, or complaints.
Tomorrow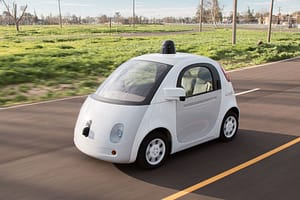 As the automotive industry moves towards a high-tech future, the electric and autonomous vehicle markets will continue to grow. The Center for Auto Safety will continue to advocate for government regulations that put the safety of people using and sharing the road with driverless vehicles above the purely monetary interests of shareholders. We will continue to support fuel economy standards that help save consumers money and improve the environment. We will also work to remind the auto industry and regulators focus on the safety of those of using the 270 million cars on the road today, instead of only thinking about a potentially driverless tomorrow.
Publications 
The Car Book: Since 1980, the Center has published over 50 editions of The Car Book: America's most comprehensive consumer guide to automotive reliability and safety. The Car Book provides an in-depth, accurate, and unbiased look at the safety and reliability of every yearly model available to U.S. drivers. Learn more the history of The Car Book, and how to get the 40th Anniversary (and final paper) Edition or sign up for TheCarBook.com.
In 1970, Center co-founder Ralph Nader published What to do With Your Bad Car: An Action Manual for Lemon Owners, a handbook to assist car buyers after they purchase a lemon.
The Center published Mobile Homes: The Low-Cost Housing Hoax in 1975 in order to inform Americans of the pitfalls of buying a mobile home.
The Center first published the landmark Lemon Book in 1980, an action manual for lemon owners, and published Little Secrets of the Auto Industry in 1994. These publications have educated thousands of consumers about their rights when dealing with unreliable and unsafe vehicles.
In 2003, then-Executive Director Clarence Ditlow contributed to Sudden Acceleration: The Myth of Driver Error, to expose auto companies hiding critical safety defects from car owners.
The Center also provides periodical email updates on auto safety and Center news to it's members and followers. Sign up for our e-newsletter.

Looking for more info? Try here:
IRS 501(c)(3) Determination Letter