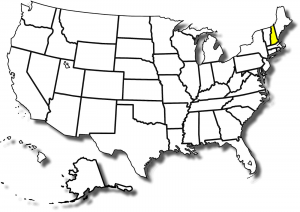 The Basics:
When does a vehicle qualify?
3 unsuccessful repair attempts of the defect by the same dealer or the vehicle is out of service for 30 business days within the warranty period.
Required actions and Timeline: The owner must report to the manufacturer, distributor, agent, or dealer using forms provided by the manufacturer. The manufacturer will have the opportunity for a final repair attempt before arbitration.
Note: State-run arbitration mechanism available. Law specifically applies to leased vehicles.
Read New Hampshire's Lemon Law Statute.
See how well New Hampshire's Lemon Law stacks up against other states in the Center for Auto Safety's Lemon Law Rankings.
For a look at the strengths or weaknesses of your state lemon law, see the Center for Auto Safety Letter to New Hampshire Attorney General on Lemon Law Rank & Effectiveness.
---
More Helpful Information:
More Lemon Law Information from New Hampshire's Attorney General.
The New Hampshire DMV's Lemon Law Arbitration Information and Forms.