Minivan Owner: Chrysler Wants My Family to Serve as 'Crash-Test Dummy'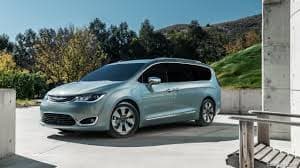 The Center for Auto Safety is the nation's premier independent, member driven, non-profit consumer advocacy organization dedicated to improving vehicle safety, quality, and fuel economy on behalf of all drivers, passengers, and pedestrians.
consumer advocacy group is calling for a recall of 150,000 minivans, saying more than 50 people have reported incidences of Chrysler's 2017 Pacifica stalling while running, including when traveling up to 60 mph in a tunnel.
In a petition to the National Highway Traffic Safety Administration, the Center for Auto Safety and Leesburg, Virginia, resident Adam Cohen asked the federal agency to investigate the problem to determine whether a recall is warranted.
The NHTSA did not immediately return requests for comment, while Chrysler said it was monitoring the situation in which no injuries or deaths have been reported.
The Center for Auto Safety, however, said the car manufacturer should not wait for someone to be hurt to offer Pacifica owners loaner vehicles while it determines the cause of the defect.
"Stalling is a dangerous defect, and has repeatedly led to tragedy," Jason Levine, the center's executive director said in a news release."Drivers of disabled vehicles are often hit and killed by other cars after they have pulled over to the side of the road."