Center for Auto Safety Calls on Chrysler to Recall 150,000 Pacifica Minivans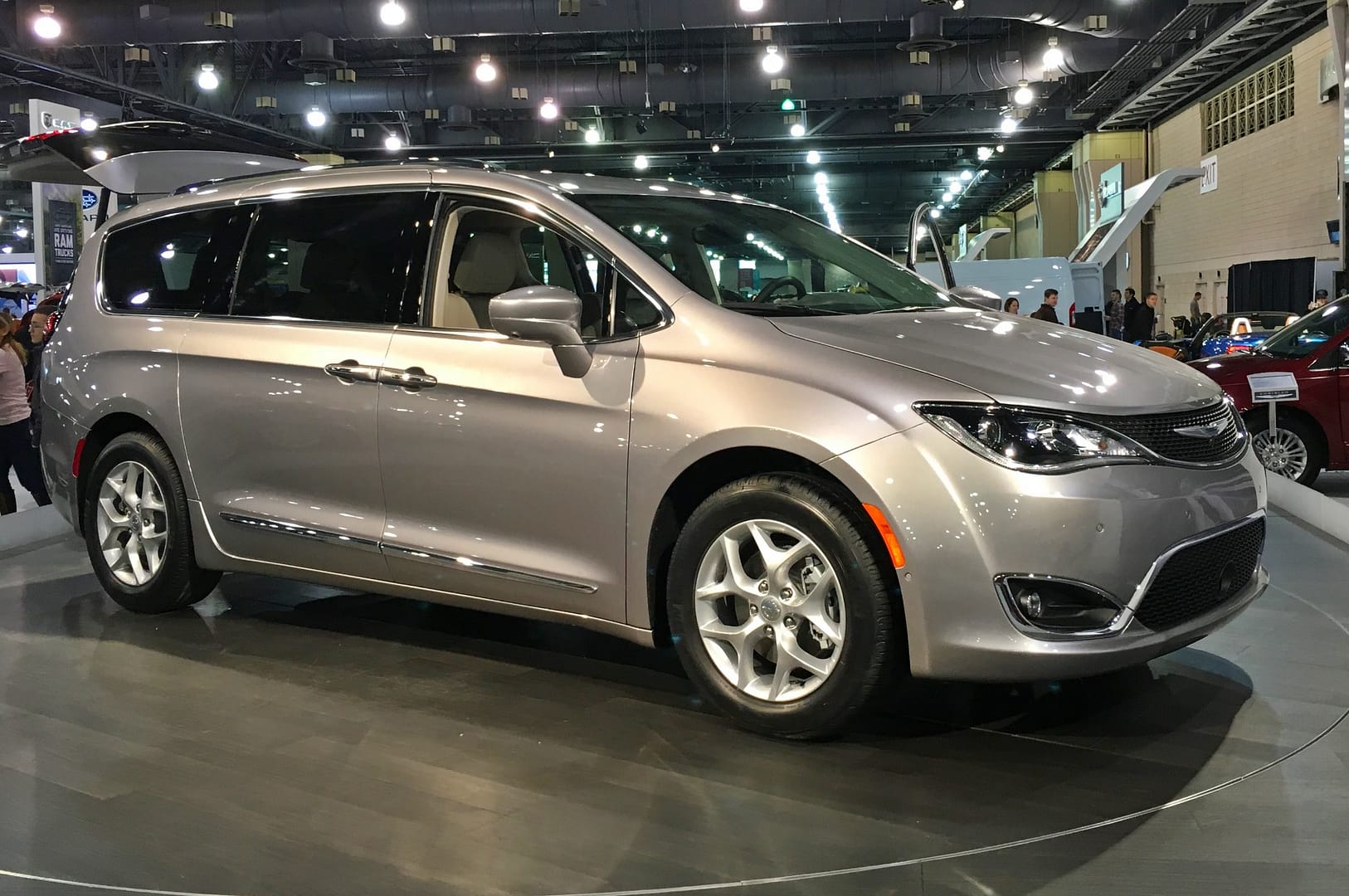 The Center for Auto Safety is the nation's premier independent, member driven, non-profit consumer advocacy organization dedicated to improving vehicle safety, quality, and fuel economy on behalf of all drivers, passengers, and pedestrians.
FOR IMMEDIATE RELEASE
November 20, 2017
Contact: Jason Levine, (202) 328-7700, [email protected]
Center for Auto Safety Calls on Chrysler to Recall 150,000 Pacifica Minivans;
Petition Calls for NHTSA Investigation Into Repeated Stalling Incidents
Washington D.C. – The Center for Auto Safety, the nation's leading independent non-profit organization
providing consumers a voice for auto safety, quality, and fuel economy, along with Adam J. Cohen of
Leesburg, Virginia, filed a petition today with the National Highway Traffic Safety Administration to
investigate the 2017 Chrysler Pacifica for stalling while the vehicle is operating. The petition asks NHTSA
to determine that this dangerous defect requires a recall by Chrysler.
More than 50 individuals have reported to NHTSA that their 2017 Chrysler Pacifica vehicles have stalled
without warning. This has left drivers unable to accelerate, decelerate, or utilize power steering. It is
well established that stalling vehicles have resulted in serious injuries and deaths. According to
consumer complaints to NHTSA, 2017 Pacificas have lost motive power at varying speeds, ranging from
while the vehicle has been traveling at 40 mph on municipal roads, to 60 miles per hour while driving in
a tunnel, to sitting idle.
"Stalling is a dangerous defect, and has repeatedly led to tragedy," Center for Auto Safety Executive
Director, Jason Levine, said. "The danger goes beyond what happens to families in the stalled minivan
during the loss of power, as drivers of disabled vehicles are often hit and killed by other cars after they
have pulled over to the side of the road. Chrysler needs to recall these vehicles, provide alternatives for
owners in the meantime, and figure out how to fix the problem."
Chrysler Pacifica owners have reported losing power as many as five times within the vehicle's first 205
miles to not experiencing their first such failure until the vehicle had traveled several thousand miles.
Chrysler claims it has not identified the source of the failure and instead of removing the vehicles from
the nation's highways this holiday season, it has asked owners to continue driving the defective vehicles.
"The mini-van is a family car, and Chrysler certainly markets it that way, knowing fully that the vehicle's
safety is among buyers' top priorities. On two separate occasions, however, our Pacifica lost power,
including when my son was in the vehicle," said Pacifica owner Adam Cohen. "Worse yet, we are not the
only ones to whom this has happened. Chrysler claims it cannot locate the source of the defect. Rather
than do the responsible thing by recalling the car – or at least providing a loaner vehicle until this major
defect is fixed – Chrysler has instead asked my family to continue driving the car with a data recorder
attached to help Chrysler figure it out. Neither my family nor anyone else's should be asked to serve as
Chrysler's crash test dummy. Owners of the Pacifica placed their trust in Chrysler to keep our families
safe, and their willingness to put my wife and children back in harm's way has violated that trust."
There is no question that stalling is a sufficient reason for a vehicle to be recalled. In fact, FCA, the
Pacifica's manufacturer, has undertaken two such recalls in the last year alone. In addition to the 2017
Hybrid Pacifica, FCA initiated a recall in 2016 of 2013-2016 Fiat 500e vehicles for a similar pattern of the
vehicle losing motive power. In this instance, 150,000 Chrysler minivan owners are left to wonder when,
and where, their vehicle will stall, and hope that it does not create a life-threatening situation.
Center Executive Director Levine added: "Just as it is not necessary for Chrysler to identify the exact
cause of the defect before it provides its owners loaner vehicles for their safety, NHTSA should not wait
for a body count to exercise its authority under the Federal Motor Vehicle Safety Act to ensure
consumer safety."
Click here to view the Petition for Defect Investigation
NHTSA Opening Resume – DP17-003
NHTSA Information Request to Chrysler – 12/12/17