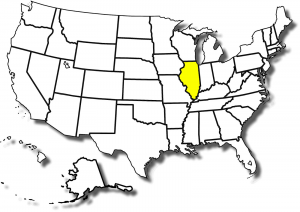 The Basics:
When does a vehicle qualify?
4 unsuccessful repair attempts of the defect or the vehicle is out of service for 30 business days within the shorter of 1 year or 12,000 miles of purchase
Required actions and Timeline: The owner must send written notice to the manufacturer. The manufacturer will have the opportunity to make a final repair attempt.
Read Illinois's Lemon Law Statute.
See how well the Illinois Lemon Law stacks up against other states in the Center for Auto Safety's Lemon Law Rankings.
For a look at the strengths or weaknesses of your state lemon law, see the Center for Auto Safety Letter to Illinois Attorney General on Lemon Law Rank & Effectiveness.
---
More Helpful Information:
More Lemon Law Information from Illinois's Attorney General.
ARTICLE: Illinois' lemon law for new cars isn't very fruitful.
We agree—Illinois ranked last in the Center for Auto Safety's survey of state lemon laws.