Hit by Complaints About Fumes, Ford to Begin Providing Free Fixes for Explorers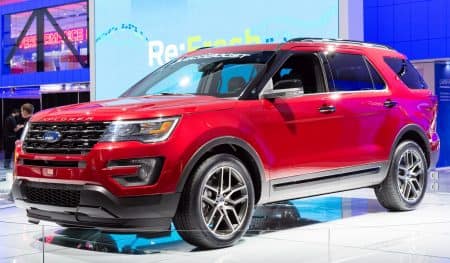 The Center for Auto Safety is the nation's premier independent, member driven, non-profit consumer advocacy organization dedicated to improving vehicle safety, quality, and fuel economy on behalf of all drivers, passengers, and pedestrians.
Amid complaints by consumers about fumes and carbon monoxide seeping into the cabins of Ford Explorers, the nation's No. 2 automaker next week will launch a free servicing program.
Ford continues to insist that the vehicles are safe, despite complaints from more than 2,000 motorists who say they have been inhaling exhaust in their Explorers. The car giant says its dealers will provide the free fixes on 2011 through 2017 models starting Wednesday to reduce "the potential" for problems and to satisfy "customers' peace of mind."
Federal officials, however, told FairWarning in a written statement that their investigation into the Explorers "is active and ongoing" and that the company's new program "does not bring closure to this issue."
Some safety advocates say Ford should conduct a full recall of the more than 1.3-million vehicles at issue – and, if it doesn't, the National Highway Traffic Safety Administration should demand action.
"Instead of a patronizing suggestion that its customers are imagining things, what would actually provide consumers 'peace of mind' would be knowing that the interior of their vehicle provides a safe environment for themselves and their family," said Jason Levine, executive director of the Center for Auto Safety, in a written statement.