Woman's recalled Jeep bursts into flames on Central Florida highway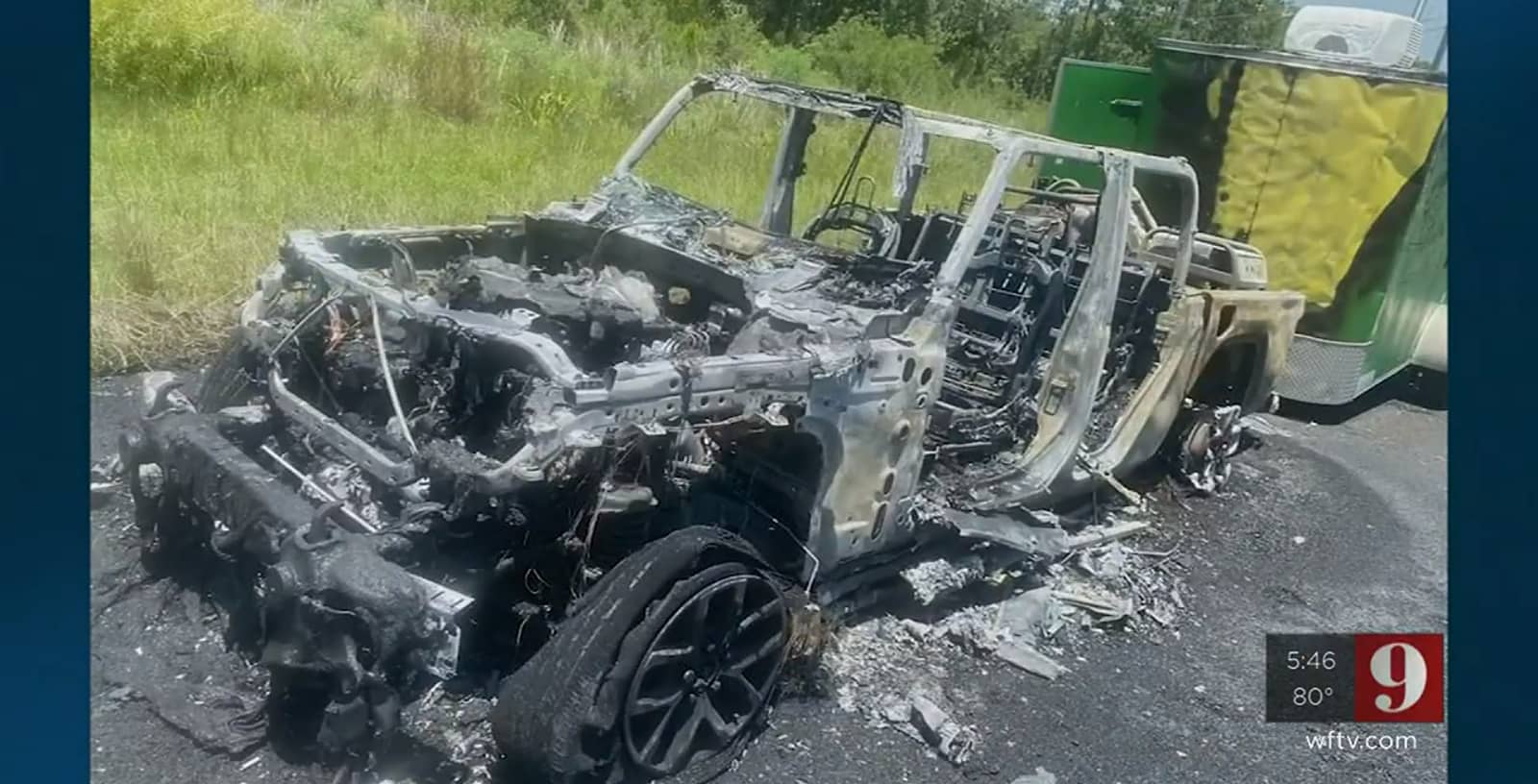 The Center for Auto Safety is the nation's premier independent, member driven, non-profit consumer advocacy organization dedicated to improving vehicle safety, quality, and fuel economy on behalf of all drivers, passengers, and pedestrians.
"The consumer is basically forced to do their own risk assessment and analysis of the defect to determine whether or not they should be driving the car…" – Michael Brooks, Executive Director of the Center for Auto Safety.
By Jeff Deal and Adam Poulisse, WFTV.com
ORLANDO, Fla. — A Jeep Gladiator suddenly burst into flames as it was cruising State Road 520 near Christmas last month. The fire sparked as Jennifer Marion was driving it home to Brevard County following a day of work.
Marion told Action 9, "I started smelling a little bit of smoke with the windows down." When she pulled off to the side of the road she realized it was a full blown fire. "So, seeing sparks underneath and flame was there I got on my phone and I ran," she said.
The fire ripped through her 2021 Gladiator and the trailer she was using for her mobile pet grooming business. In a matter of minutes, her Jeep and almost everything she needed for her business were gone.
Marion reached out to Action 9 because at the time of the fire, the Jeep pick-up truck was under a recall for an issue that put it under the risk of fire. The Jeep Gladiator with manual transmission had been her dream truck. She said it was fun to drive on her time off and great for towing at work.