Why electric vehicle fires are a real pain point for Arizona firefighters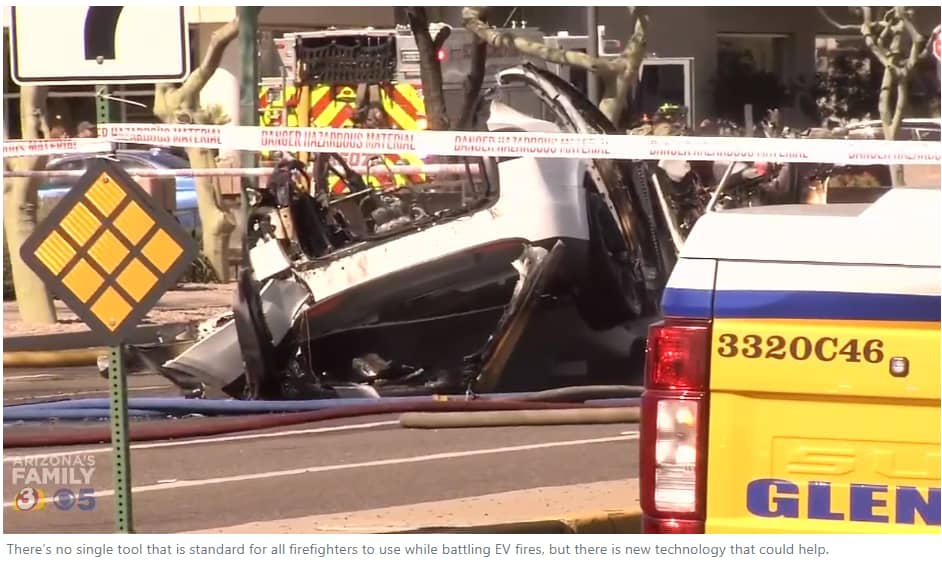 The Center for Auto Safety is the nation's premier independent, member driven, non-profit consumer advocacy organization dedicated to improving vehicle safety, quality, and fuel economy on behalf of all drivers, passengers, and pedestrians.
"With this massive rollout and push from the government for electric vehicles, we should have, but we haven't had a corresponding push for what happens when things go wrong, and that's a conversation we really need to have, and we need to have it quick." – Michael Brooks, Executive Director of the Center for Auto Safety.
By Susan Campbell
October 19, 2023
When a Tesla crashed and burst into flames in Scottsdale, it reignited on the tow truck. On a California highway, it took firefighters three hours and 6,000 gallons of water to stop an Electric Vehicle (EV) from burning. "Electric vehicle fires have become really a pain for us," said Dave Folio of the Scottsdale Fire Department.
EV fires are dangerous, costly, and full of unknowns. "We're still figuring out ways to deal with them; Everything from putting them in a dumpster and loading sand on top of them and possibly even burying them in some cases," Folio said. "Right now, we're all scrambling to come up with a better way."
There's no single tool that is standard for all firefighters to use while battling EV fires, but there is new technology that could help.
Click here to view the full story from AZ Family, KTVK/KPHO.