Why aren't seat belts required on school buses?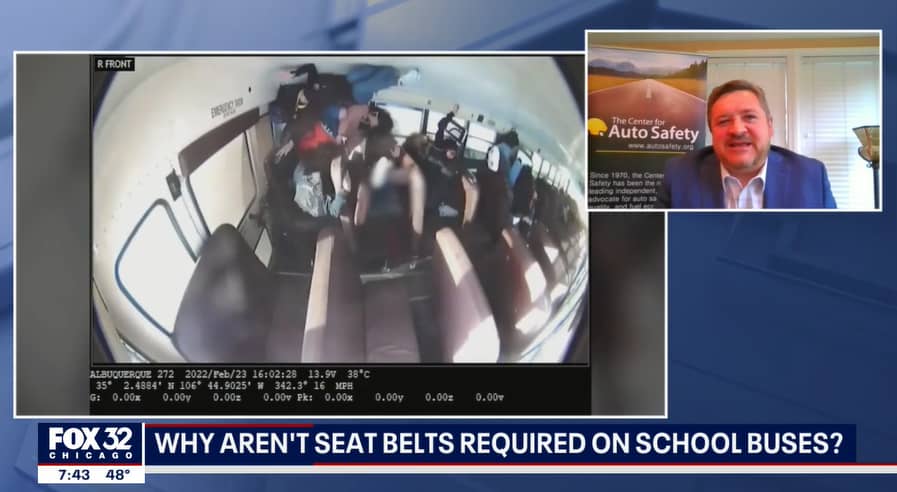 The Center for Auto Safety is the nation's premier independent, member driven, non-profit consumer advocacy organization dedicated to improving vehicle safety, quality, and fuel economy on behalf of all drivers, passengers, and pedestrians.
"It's mainly due to the fact that states haven't enacted laws to require them, and also attempts at the federal level to require all states to have seat belts on school buses have not been successful," said Michael Brooks, Acting Executive Director of the Center for Auto Safety on why school buses usually do not have seat belts.
"The issue that I think we run into most in this area is the cost and the local school districts being unwilling to absorb new costs…"
By Fox 32 News Chicago
May 8, 2022
Scary video from a recent rollover school bus crash in Albuquerque has many parents wondering why seat belts are not required on school buses in most states. Good Day Chicago anchor Elizabeth Matthews spoke with Center for Auto Safety Acting Executive Director Michael Brooks to find out why.