'West Wing' actress calls out Tesla after husband's car bursts into flames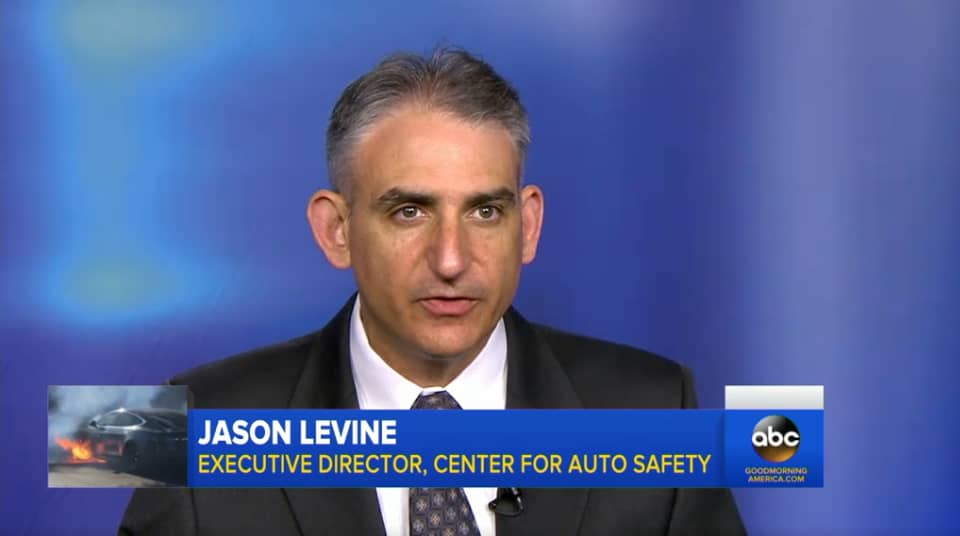 The Center for Auto Safety is the nation's premier independent, member driven, non-profit consumer advocacy organization dedicated to improving vehicle safety, quality, and fuel economy on behalf of all drivers, passengers, and pedestrians.
Actress Mary McCormark called out Tesla in a post on Twitter Saturday showing frightening video of her husband's car bursting into flames in Los Angeles traffic.
McCormack, who starred on TV shows "The West Wing" and "In Plain Sight," tweeted at the car manufacturer after her husband was forced to bail from his car on Santa Monica Boulevard.
"This is what happened to my husband and his car today," McCormack tweeted. "No accident, out of the blue, in traffic on Santa Monica Blvd."
Her husband, Michael Morris, has worked as a producer for the ABC show "Brothers and Sisters," and directed episodes of "Smash," "House of Cards" and "Kingdom." He was not injured in the fire.
Click here to view the full clip from Good Morning America.