WESH 2 Investigates: Sunroofs suddenly exploding, terrifying drivers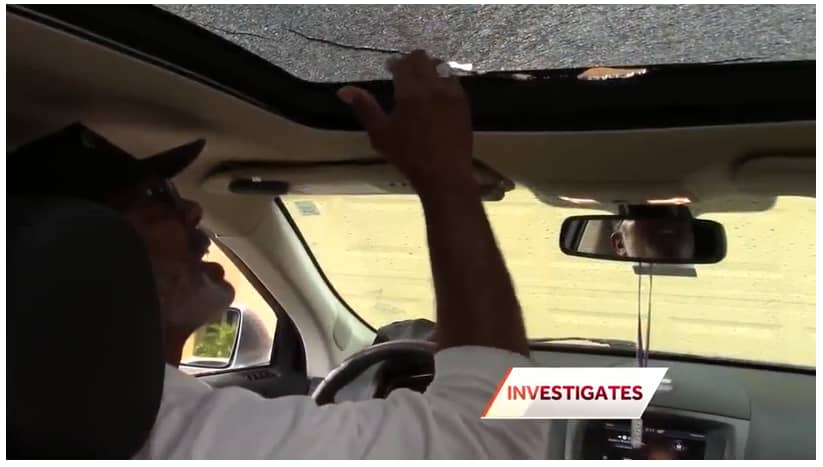 The Center for Auto Safety is the nation's premier independent, member driven, non-profit consumer advocacy organization dedicated to improving vehicle safety, quality, and fuel economy on behalf of all drivers, passengers, and pedestrians.
"It's only a matter of time before someone does die," Michael Brooks of the Center For Auto Safety in Washington, D.C., said.

The government watchdog group praises manufacturers that are switching to laminated sunroof glass, like the kind used in windshields that crack, instead of shattering into small pieces like side window glass.

Brooks said it's disappointing that the federal government is not mandating those changes for your safety.
By Greg Fox
July 7, 2022
The National Highway Traffic Safety Administration says it has found no "safety-related defect trend" leading to thousands of vehicle sunroofs suddenly shattering, or "exploding" in the words of Florida drivers who spoke with WESH 2 Investigates and showed us the damage.
"I heard a big boom. I mean an explosion," James Brown of Winter Garden said.
That's what he remembers from April 28 while he was driving his Lincoln SUV on the SR-429 toll road near Story Road.
He said he was immediately shaken by the noise.
"I could have crashed. I could have been hurt, because of the fact that traffic was merging in (to the highway). Anything could have happened at that point," Brown said.