WESH 2 Investigates: Hyundai SUV fire ruins central Florida home, destroys two vehicles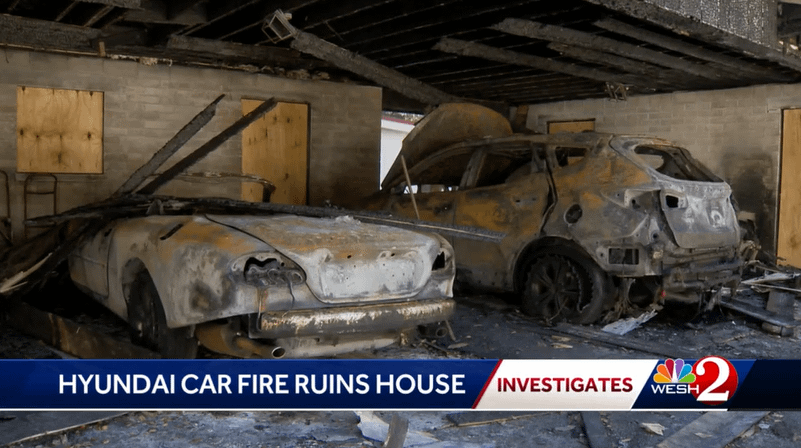 The Center for Auto Safety is the nation's premier independent, member driven, non-profit consumer advocacy organization dedicated to improving vehicle safety, quality, and fuel economy on behalf of all drivers, passengers, and pedestrians.
"It's something that's a serious issue," said Michael Brooks of the Center For Auto Safety, a consumer watchdog agency.

He says what happened to the Donaldsons is a sign of a much bigger problem: the government requiring automakers to notify people of safety recalls only by U.S. mail. It's a 55-year-old rule, crafted long before the development of the internet, computers with email, and cellular phones that can handle text message alerts. Brooks calls the "first-class mail" rule antiquated and flawed.
By Greg Fox
November 18, 2022
John and Joanne Donaldson's 2014 Hyundai Santa Fe Sport was under a safety recall that included a warning not to park inside garages or near structures. But they say they never knew that. On Thursday, Nov. 10, as Hurricane Nicole was bearing down on the state, the Ocala couple's home was burning, driving them, a house guest and two tenants out into the street.
It began around 8 p.m. that night.
"We heard a weird popping noise. We came outside the kitchen and could see flames shooting up to the ceiling in the garage," John Donaldson said. He added, "At that point, we just got out of the house as fast as we could."