VW executive pleads guilty in emissions scandal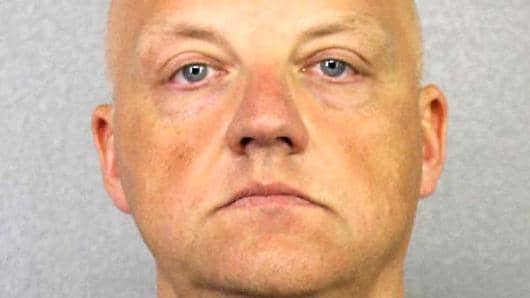 The Center for Auto Safety is the nation's premier independent, member driven, non-profit consumer advocacy organization dedicated to improving vehicle safety, quality, and fuel economy on behalf of all drivers, passengers, and pedestrians.
A German Volkswagen executive pleaded guilty Friday to conspiracy and fraud charges in Detroit in a scheme to cheat emission rules on nearly 600,000 diesel vehicles.
Shackled at the wrists and ankles and wearing red prison garb, Oliver Schmidt appeared before U.S. District Judge Sean Cox as part of the U.S. government's case involving the automaker, which has admitted to using software to get around U.S. emission standards.
Schmidt, 48, is a former manager of a VW engineering office in suburban Detroit who was arrested in January while on vacation in Miami. He faces up to five years in prison for conspiracy to defraud the U.S., wire fraud and violation of the Clean Air Act. A second count of giving false statement under the Clean Air Act carries a possible sentence of up to two years in prison.
He remains jailed and is scheduled to be sentenced Dec. 6. He also could face deportation.
Click here to view the full story from ABC News