Virginia Woman Says Her Car Is Outside Recall Despite Same Defect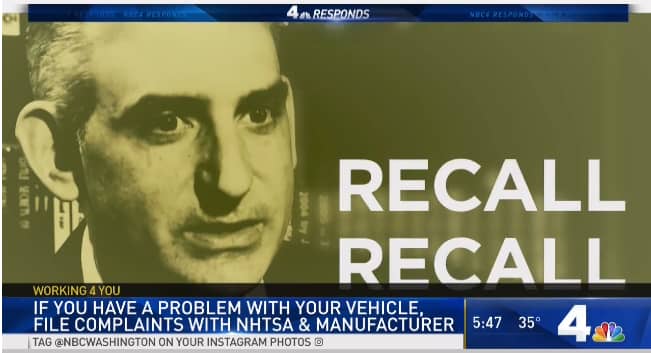 The Center for Auto Safety is the nation's premier independent, member driven, non-profit consumer advocacy organization dedicated to improving vehicle safety, quality, and fuel economy on behalf of all drivers, passengers, and pedestrians.
"Every repair and every recall is different, but unfortunately because there's money involved, it costs manufacturers money to recall and repair vehicles," said Jason Levine of the Center for Auto Safety. "They have an incentive to limit the span of the years or models involved in a recall."

He said it's important for consumers who have issues with their vehicles to file a complaint with NHTSA and the manufacturer.

"Because the way recalls happen and the model years are selected is based on how many complaints are out there," Levine said. "Are they finding the defect across multiple model years?"
A Virginia woman said her car has the same defect that prompted a recall, but the recall doesn't include her model year.
Every time Connie turns on her car, she says a blinking yellow light let's her know there's a problem with her passenger seat air bag, which is why she's always alone in the front seat.
She said an inspection by a local Infiniti dealership revealed her 2009 Infiniti EX35 has a faulty air bag sensor in the passenger seat cushion, and if it's not fixed, the passenger side air bag may not work in a crash.
"I started searching online to see if this is a common problem," Connie said…
Click here to read the full article from NBC Washington.