GM Side Saddle Pickups – Fuel Fed Fires
289 F3d 1117 Phillips v. General Motors Corporation Los Angeles Times
289 F.3d 1117
Alvin K. PHILLIPS, as Personal Representative of the Estates of Timothy Byrd, Darrell L. Byrd, and Angela Byrd, deceased, and as Guardian of Samuel Byrd, minor child, Plaintiffs-Appellees,
v.
GENERAL MOTORS CORPORATION, Defendant-Appellant,
with LOS ANGELES TIMES, Intervenor-Appellee.
LITERATURE REVIEW OF BURN INCIDENCE AND TREATMENT
Before World War II, those who survived fires and other burn incidents with major injuries received virtually no care before reaching a hospital. If they reached the hospital alive, they would receive largely palliative care.
INTRODUCTION
Motor vehicle injuries are a major public health problem. Vehicle crashes affect both the individual crash victims and society as a whole in numerous ways. The cost of medical care is borne by the individual through payments for uninsured expenses, by society through higher insurance premiums and through the diversion of medical resources away from other needs, such as disease control or medical research.
The automaker settled 297 cases involving fiery pickup crashes, a court document reveals.
By Myron Levin, L.A. Times Staff Writer
ESSENTIAL INFORMATION
Washington DC
October 18, 1993
Dear General Motors Truck Dealer:
We are writing to notify you, that in our view, you face enormous potential liability losses should you sell a used General Motors pickup with side saddle gas tanks without remedying the hazard. The clear basis for your liability is explained in the attached legal memorandum from the Center for Auto Safety. General Motors itself lost a $105 million verdict in one lawsuit on these pickups.
Sixth Assignment of Error
      The sixth assignment raised by appellant is whether consumer certificates could be transferred to dealers.
      Section III.E.8 of the settlement agreement provides that: Certificates may not be transferred to authorized General Motors dealers or their affiliated entities during the first 15 months, except that Certificates may be redeemed at authorized General Motors dealers as provided in this Agreement.
More Information on GM C/K Pickup Fires

Court of Appeal of Louisiana,
First Circuit.
Joseph A. WHITE, III, John L. Monson and Anthony J. Cashiola, Sr.
v.
GENERAL MOTORS CORPORATION, Brockhoeft's Chevrolet, Inc. and Hank's Pontiac-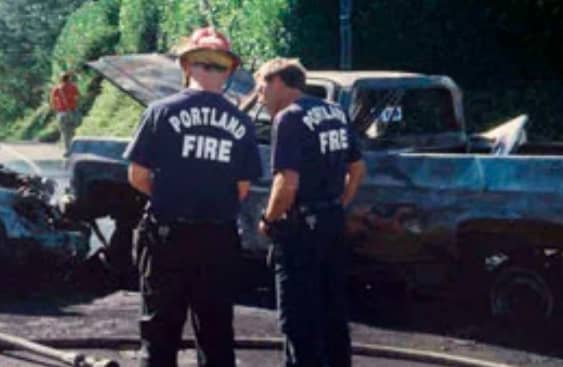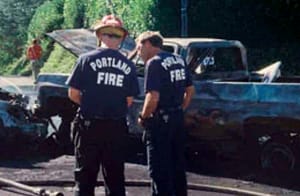 The side saddle fuel tank design installed in over 10 million trucks – all 1973-87 General Motors full-size pickups and cab-chassis trucks (pickups without beds) and some 1988-91 dual cab or RV chassis – is the worst auto crash fire defect in the history of the U.S. Department of Transportation. Based on data from the Fatality Analysis Reporting System (formerly known as the Fatal Accident Reporting System), over 2,000 people were killed in fire crashes involving these trucks from 1973 through 2009.