Used Cars Often Sold with Dangerous Defects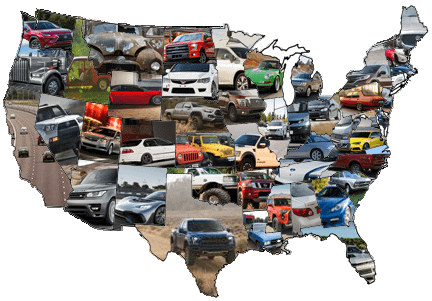 The Center for Auto Safety is the nation's premier independent, member driven, non-profit consumer advocacy organization dedicated to improving vehicle safety, quality, and fuel economy on behalf of all drivers, passengers, and pedestrians.
The car industry downplays the dangers of some recalls, but Jason Levine, executive director of the Center for Auto Safety, says every recall should be taken seriously. "There are only two reasons why a vehicle is recalled: A safety defect, or it's violating a safety standard," he said.
by Anthony Giorgianni
Checkbook.org
Lisa Shelton of Hidden Valley Lake, Calif., fell in love with the black 2005 Infiniti FX35 on a used-car lot in June 2019. She purchased it for about $7,000, but she had no idea the SUV was one of more than 400,000 vehicles recalled by Nissan in May 2016. The problem: A passenger-side Takata airbag that could eject metal fragments during an accident, injuring her, her family, or others. And she didn't know that the potentially deadly airbag—never replaced by previous owners—remained installed in her car.
The dealer told her the vehicle had been inspected by its repair shop, showing her a clean car history report from the federal government's National Motor Vehicle Title Information System (NMVTIS)—which doesn't include open-recall information in its reports.
"I'm sick to my stomach," said Shelton, who unknowingly put her daughters, husband, and self at risk while driving the car. She even taught her 17-year-old to drive in the Infiniti. "I was completely blown away. I had no clue that was something I had to worry about."
Colin Welsh, Shelton's attorney, said he doesn't know whether the dealer was aware of the outstanding recall, but that it had a responsibility to check before selling it. "I think it's irresponsible and negligent for any dealer to sell a vehicle with an open recall."
Think this is an unusual case? It's not.