U.S. Is Investigating Tesla Feature That Lets Drivers Play Video Games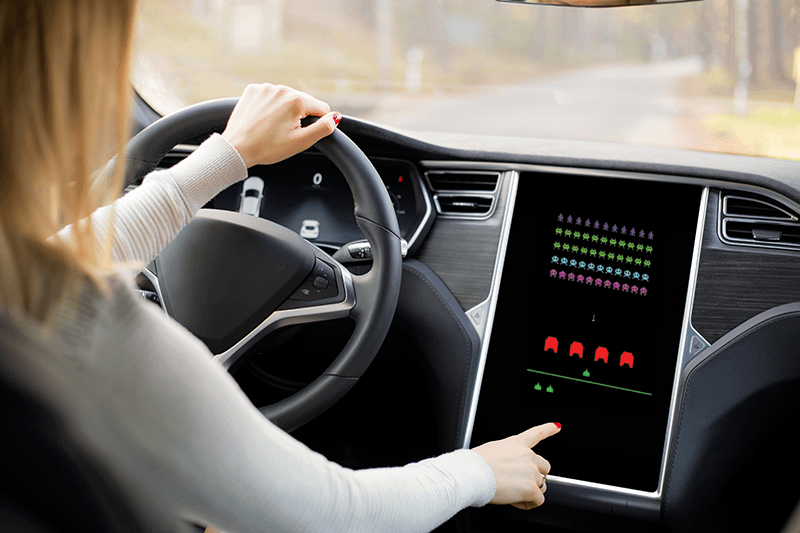 The Center for Auto Safety is the nation's premier independent, member driven, non-profit consumer advocacy organization dedicated to improving vehicle safety, quality, and fuel economy on behalf of all drivers, passengers, and pedestrians.
"It's unquestionably dangerous," said Jason Levine, executive director of the Center for Auto Safety, a consumer safety organization. "Even if it is only for passenger use, there's no question it is distracting to a driver."
by Neil E. Boudette
December 22, 2021
The federal government's main auto safety regulator said on Wednesday that it had opened an investigation into a feature in Teslas that allows drivers to play games on a dashboard touch screen while the car is in motion.
The investigation, by the National Highway Traffic Safety Administration, is the latest of several moves that regulators have taken in recent months regarding safety issues in cars made by Tesla, the dominant electric carmaker and the world's most valuable automaker. In August the safety agency opened a broad investigation into Tesla's Autopilot system, which can accelerate and brake a car on its own, after cars using it crashed into parked fire trucks, police cars and other emergency vehicles at least 11 times. Those accidents resulted in one death and several serious injuries.
Click here to read the full article from The New York Times