Trump NHTSA pick's vote postponed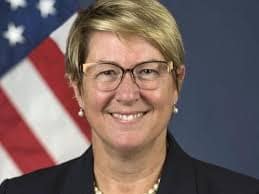 The Center for Auto Safety is the nation's premier independent, member driven, non-profit consumer advocacy organization dedicated to improving vehicle safety, quality, and fuel economy on behalf of all drivers, passengers, and pedestrians.
by Keith Laing
May 21, 2018
Washington — The nomination of President Trump's pick to lead the National Highway Traffic Safety Administration is facing signs of trouble after a Senate committee postponed a Tuesday vote on whether her nomination should move forward. A senator on that committee expressed concern over her earlier testimony.
Consideration of NHTSA Deputy Administrator Heidi King, who was tapped by Trump after seven months as the de-facto chief of the agency, has been removed from the agenda for a U.S. Senate Commerce, Science and Transportation Committee meeting.
Bryan Gulley, a spokesman for Democrats on the Commerce Committee, told The Detroit News on Monday evening that the vote to advance King's nomination to a vote by the full Senate was pulled back "in part due to lingering concerns expressed by (U.S. Sen. Bill) Nelson (D-Fla.) regarding King's lack of sufficient answers on NHTSA's handling of Takata recalls."   
The spokeswoman for Republicans on the panel did not immediately respond to a request for comment.