The Modernizing Seat Back Safety Act could get hung up in Congress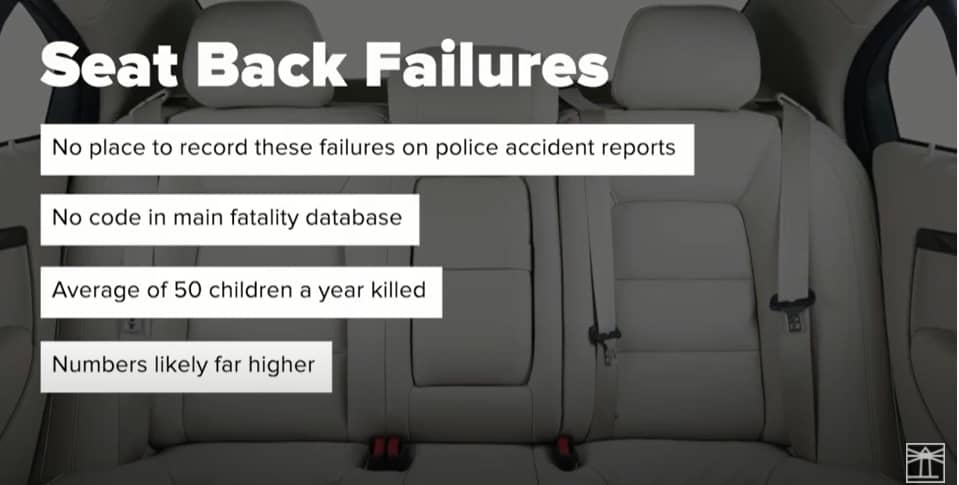 The Center for Auto Safety is the nation's premier independent, member driven, non-profit consumer advocacy organization dedicated to improving vehicle safety, quality, and fuel economy on behalf of all drivers, passengers, and pedestrians.
"For over fifty years the government seatback standard has been so inadequate as to allow the average dining room chair to pass a test that is supposed to protect back seat passengers in a rear crash," Jason Levine, executive Director of the Center for Auto Safety, said in an interview with CBS News.
By Jeremy Korzeniewski
September 27, 2021
Back in June, Representatives Kathleen Rice of New York; Jan Schakowsky of Illinois and Diana DeGette of Colorado introduced the Modernizing Seat Back Safety Act in the U.S. House of Representatives. A few months prior, an identical bill was introduced in the Senate by Edward Markey of Massachusetts and Richard Blumenthal of Connecticut. The official text of the bill says it is intended "to issue a final rule revising motor vehicle seat back safety standards." For reasons that will become clear soon enough, this legislation sounds like it could address a very important safety issue with cars and trucks currently being sold in the United States.