Texas Family Warns of Driveway and Blind Zone Dangers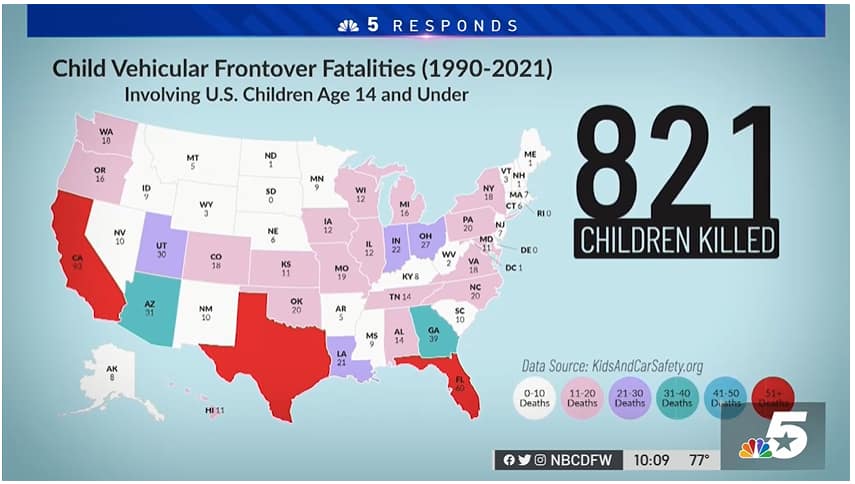 The Center for Auto Safety is the nation's premier independent, member driven, non-profit consumer advocacy organization dedicated to improving vehicle safety, quality, and fuel economy on behalf of all drivers, passengers, and pedestrians.
By Diana Zoga
September 13, 2022
According to Michael Brooks with the Center for Auto Safety, few manufacturers include front cameras or 360-degree cameras as standard equipment. Most are found in luxury vehicles. "I think the part that frustrates me most is seeing safety technology sold as a luxury when everyone should have it," said Brooks.
The NBC 5 Responds team is shedding light on a blind zone in front of many popular vehicles.
A Texas mom said it lead to devastating consequences for her family.
Spunky, sweet and sassy is how Jenesee Beaudoin describes her two-year-old daughter, Briley Kaye Beaudoin.
"She was very much not afraid to use her voice," Beaudoin said.
A few weeks after Briley turned two, there would be an accident in a familiar place: the driveway of a family home.
It was the day after Christmas and Beaudoin was at her parents' house in San Antonio, preparing to move her SUV from the garage so she could pack it up and head home.
"Just made the blanket statement, I'm going to go and move my car over," Beaudoin recalled.
The house was full of people when Beaudoin stepped outside. She didn't know Briley silently followed her.