Tesla's recall of over 800,000 vehicles in US is ninth in three months.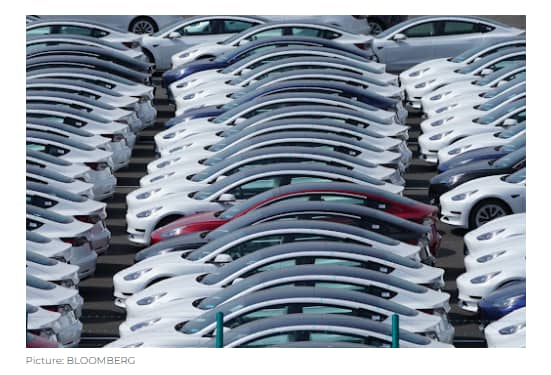 The Center for Auto Safety is the nation's premier independent, member driven, non-profit consumer advocacy organization dedicated to improving vehicle safety, quality, and fuel economy on behalf of all drivers, passengers, and pedestrians.
"Tesla is clearly facing more stringent regulatory oversight in recent months than it has previously been subject to," Michael Brooks, acting executive director and chief counsel of the Center for Auto Safety, said in an email.
"NHTSA needs to go one step further and seek the maximum civil penalty available for Tesla's continued delay and attempts to play fast-and-loose with regulations intended to protect Americans from unproven and potentially unsafe vehicle features."
By Keith Laing
February 3, 2022
Tesla is initiating its ninth US vehicle recall in roughly three months, a spurt of safety-related fixes that's coincided with regulators subjecting the carmaker to greater scrutiny.
The latest recall relates to a software error that may prevent the federally mandated chime that reminds drivers to buckle up from going off. Tesla will remedy the issue with an over-the-air update to more than 817,000 vehicles.
Recalls Tesla has done the past few months run the gamut of both hardware and software issues. In October and November, there were separate safety campaigns related to suspension problems affecting certain Model 3 and Y vehicles. In December, two recalls announced together pertained to potentially damaged rear-view camera cables and faulty front-trunk latches.