Tesla tricked into speeding by researchers using electrical tape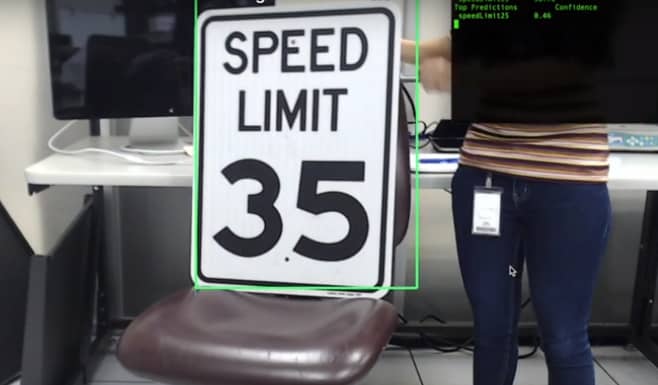 The Center for Auto Safety is the nation's premier independent, member driven, non-profit consumer advocacy organization dedicated to improving vehicle safety, quality, and fuel economy on behalf of all drivers, passengers, and pedestrians.
McAfee's study "highlights the significant dangers that an over-reliance on this kind of technology to drive a 4,000-pound vehicle on public streets without regulation or supervision," said Jason Levine, executive director of the Center for Auto Safety. "AutoPilot is a misleading term that can easily create a hazard for those inside of a Tesla. What this study demonstrates is how dangerous the feature can be for everyone on the road."
Feb 19, 2020
by Kate Gibson
A Tesla vehicle was tricked into speeding by researchers who put electrical tape over a speed limit sign. The findings, released Wednesday by security firm McAfee, highlight possible difficulties with autonomous driving systems.
McAfee technicians fooled the car into reading the speed limit as 85 miles per hour by placing black tape across the middle of the first digit on a 35 mile per hour sign. That caused the vehicle's cruise control system to automatically accelerate, according to McAfee.
The tests involved a 2016 Model S and Model X that used technology made by Mobileye, a division of Intel. Tesla stopped using the company's camera systems in 2016. The newest Tesla models do not use Mobileye technology "and do not currently appear to support traffic sign recognition at all," McAfee researchers Steve Povolny and Shivangee Trivedi wrote in a blog post.
McAfee disclosed its research to both Tesla and Mobileye EyeQ3 last year, the company said.
Click here to read the full article from CBS News.