Tesla driver charged with manslaughter in deadly Autopilot crash raises new legal questions about automated driving tech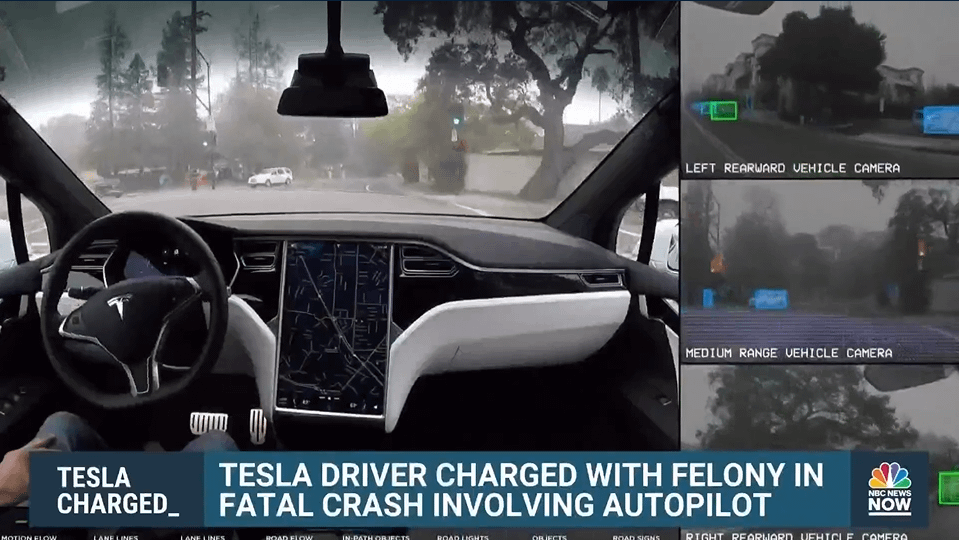 The Center for Auto Safety is the nation's premier independent, member driven, non-profit consumer advocacy organization dedicated to improving vehicle safety, quality, and fuel economy on behalf of all drivers, passengers, and pedestrians.
Michael Brooks, the chief operating officer at the Center for Auto Safety, a nonprofit advocacy group that focuses on the U.S. automotive industry, said he hopes Tesla drivers and owners see this case and understand that Autopilot has limitations. "It will not drive them from any point A to any point B always safely, and they need to be responsible for the actions of the vehicle," Brooks said.
By Minyvonne Burke
January 21, 2022
A deadly 2019 crash involving a Tesla Model S has prompted renewed scrutiny over who should be held liable in such cases.
The Tesla slammed into a Honda Civic, killing both occupants.
The Tesla driver, Kevin George Aziz Riad, 27, was charged with two felony counts of vehicular manslaughter with gross negligence for the deaths of Gilberto Alcazar Lopez and Maria Guadalupe Nieves-Lopez.