STDs, drunk driving and quiet quitting: The pandemic's end is revealing an America that's acting out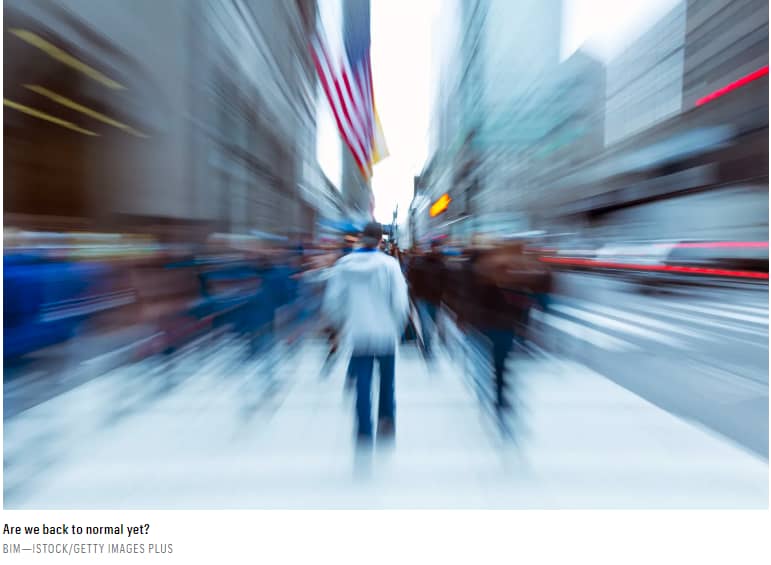 The Center for Auto Safety is the nation's premier independent, member driven, non-profit consumer advocacy organization dedicated to improving vehicle safety, quality, and fuel economy on behalf of all drivers, passengers, and pedestrians.
By Steve Mollman
September 25, 2022
Michael Brooks, executive director of the nonprofit Center for Auto Safety, told the Associated Press this week: "What it may be is that we're seeing an easing of some of the issues that were caused by the pandemic—speeding, open roads, risky driving issues. Traffic is returning to normal [but] the fatality rate is still very, very high."
…Also out of control, the National Transportation Safety Board said this week, are roadway deaths in the U.S., which it said are at crisis levels despite a slight second-quarter drop. Nearly 43,000 people were killed last year, the greatest number in 16 years, as Americans returned to roads after pandemic stay-at-home orders.
The agency recommended Tuesday that all new vehicles in the U.S. be equipped with blood alcohol monitoring systems that can stop an intoxicated person from driving. A significant portion of roadway deaths are alcohol related—about 30% in 2020, according to data from the National Highway Traffic Safety Administration. "We need to make sure that we're doing all we can to save lives," said NTSB Chairman Jennifer Homendy.