Statement Regarding Need for Safety in Autonomous Vehicle Legislation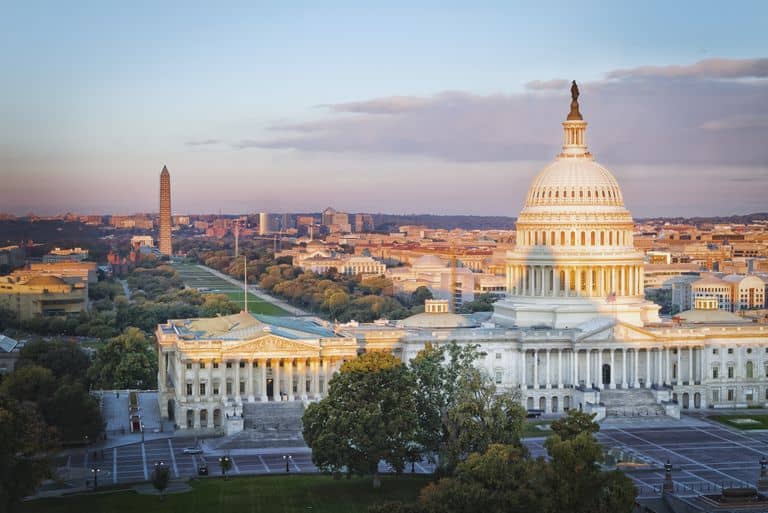 The Center for Auto Safety is the nation's premier independent, member driven, non-profit consumer advocacy organization dedicated to improving vehicle safety, quality, and fuel economy on behalf of all drivers, passengers, and pedestrians.
January 13, 2020
With almost 40,000 crash deaths and over 2.5 million serious injuries a year, there is no time to waste in moving forward towards deploying safe vehicle technology, be it autonomous or otherwise.  The Center for Auto Safety firmly believes AV technology will play a significant role in a safer transportation future and is committed to seeing its successful and safe integration into our transit ecosystem. Yet, to allow deployment of so-called AVs on public roads with no rules based on the marketing assurances of the auto industry ignores a well-established track record of unsupportable advertising claims clashing with reality. For example, there were over 40 million vehicles recalled in 2019 alone. Those recalls were for vehicles where rules exist and methods of testing have been established. But, instead of requiring new AV technology to meet performance standards current industry preference appears to be removing requirements and relying on an underfunded and unmotivated NHTSA to fix any life-threatening problems after disaster strikes, which will be too late for the victims. The time for federal leadership that gives the best chance for the safe development of AV technology is now – before the public decides this is just more misleading advertising by the car industry. Unfortunately, we've seen this ad before.
The Center was founded 50 years ago, in 1970, in the wake of the Corvair scandal. For those who don't remember, the Corvair had a dangerous design creating highly problematic emergency driving handling. Instead of addressing the issue, which was a relatively simple fix, General Motors decided to pay private investigators to dig up dirt on the person pointing out the safety defect.
Sadly, it remains commonplace for auto manufacturers to mislead or overstate claims about the abilities of their products, or downright cover-up safety defects. The exploding Ford Pintos in the 1970s; the Firestone/Ford Explorer Tire defects in the late 1990s (resulting in hundreds of deaths); emissions cheating by Volkswagen in millions of vehicles in the 2000s; today's outlandish "Full Self Driving" claims by Tesla all fit a pattern. In fact, it has almost become the norm for car companies to claim their new model will be technically superior, save lives, save money, and save your marriage.
Accordingly, we were not shocked to see auto manufacturers, and their new Silicon Valley partners, promise to end all deaths on American roads by building perfect autonomous vehicles which could be deployed quickly and without new rules, oversight, or a significant upgrade in highway and road infrastructure. Because making promises they are unlikely to ever fulfill, but that will help their quarterly earnings, is simply how the industry has always done business.
On the other hand, we were pleasantly surprised to hear the Department of Transportation say it was going to promote safety when it came to autonomous vehicle technology. We were excited to read that Congress was working on legislation which would ensure the safe development of AV technology. After all, ensuring public safety in combination with encouraging the testing and development of advanced safety technology to tackle the leading killer of young people in America is the job of the federal government.
That's why, as long-time advocates for the deployment of new car safety technology we were particularly disappointed that Secretary Chao's statement in Las Vegas last week that DOT was "all in" for AV safety was just a bluff.  Even more frustrating has been the series of Congressional statements bragging about statutory leadership paving the way to safe development of AV technology has been nothing more than typical Capitol Hill happy talk.
What is most puzzling is that the elements of an AV bill focused on safety are obvious.
First, don't undermine consumer protections. There is no need to look to ancient history for examples of transportation companies making unverified and unsupervised claims about the safety of their advanced technology – just ask the families of the Boeing MAX victims. Accordingly, an AV bill must not preempt existing protections provided by state and local rules of the road regarding the operation of vehicles on their streets. Further, we have already seen deaths and injuries as a result of a cavalier attitude by companies testing AV technology on public roads. Access to courts, for victims like Elaine Herzberg, remain the final backstop in a deregulatory environment when federal regulators are turning a blind eye to a free market free-for-all.
Second, access to data. Experimental drugs are not allowed to be sold in drug stores without manufacturers submitting relevant test data to the government for determining public safety.  An AV bill must require test data is submitted by those using public infrastructure, free of charge, as testing grounds. Currently, motor vehicles must meet minimum safety requirements prior to being sold. The least AV manufacturers can provide is that same level of assurance to the general public. Updating the types of data elements required to be collected from these vehicles, to be shared with the appropriate investigative authorities, will also be critical to creating public confidence in a safer vehicle future.
Third, new rules must be mandatory. Following a voluntary standard model, as endorsed last week by the Administration, is a fool's errand. Industry voluntary standards are a nice benchmark but can be easily ignored or subverted at any time by any participant.  Voluntary standards for AVs are not an acceptable substitute for strong, mandatory performance standards which allow for innovations but protect populations.
It seems impossible that we have arrived in 2020 with no action from the federal government to protect the American people from thousands of unproven driverless vehicles being tested on public roads. Worse, it is unimaginable that nothing has been done to inhibit car and technology companies from creating an unsafe corporate culture that prizes profits over people.  There's been far too much talk about deploying test cars into rush-hour traffic, when what actually needs to be deployed is an AV bill that puts substance over style and enables vehicle safety gains which do not require legal disclaimers in 8 point font at the bottom of a screen.
##
For 50 years, the Center for Auto Safety has successfully led the fight for lemon laws in every state, airbags in every vehicle, and recall repairs being made at no cost to consumers. The Center is a membership-driven organization headquartered in Washington, DC. and publishes TheCarBook.com, which for 40 years has been America's most comprehensive car buying guide. The Center now offers to our members a monthly Safety TuneUp Report featuring regular alerts on safety issues on their cars. To learn more about the Center, please visit www.AutoSafety.org.