"It is tragic that NHTSA approved Chrysler's sham trailer hitch recall for Jeeps that explode in rear impacts. NHTSA Administrator David Strickland will be remembered as the Administrator who took a job with one of Chrysler's lawfirms rather than save more children like Cassidy Jarmon from burning to deaths in Jeeps with trailer hitches. In strong contrast Former NHTSA Administrator Joan Claybrook is remembered for saving lives by standing up to Ford and demanding crash tests and an improved remedy when Ford tried to foist off an inadequate remedy for the Pinto which exploded in rear impacts just like the Jeep."
# # # #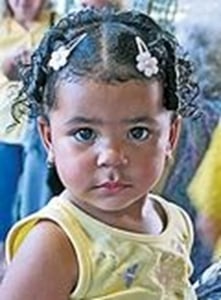 Cassidy Jarmon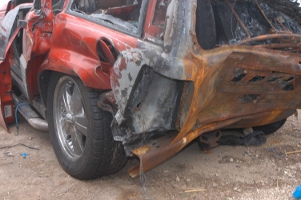 Jarmon Family 1993 Jeep Grand Cherokee with Trailer Hitch
Statement Attributable to NHTSA:
"The National Highway Traffic Safety Administration is deeply committed to reducing the number of deaths and injuries on our nation's roadways. Throughout this process, the agency has been in close communication with Chrysler and has no reservations at this time with their announced actions to move forward. Consumers should have their vehicles serviced promptly once they receive final notification from Chrysler. NHTSA will continue to monitor consumer outreach as the recall process continues."
Information will be available in a closing report expected to be finished in several weeks.
Background Materials from CAS
CAS Statement on Chrysler's Agreement to Recall Fire-Prone Jeeps – 6/18/13
CAS Letter to NHTSA Administrator David Strickland re: Chrysler White Paper – 6/18/13
CAS Asks Fiat/Chrysler Chairmen Elkann & Marchionne to Recall Jeeps that Burn Children to Death in Rear Impacts – 5/22/13
CAS Renews Request to Recall Jeep Grand Cherokee After Second 4-Year Old's Fire Death in Child Seat in Rear Crash – 4/5/12
Letter to Chrysler CEO Sergio Marchionne re: Jeep Fire Crashes in 2010 FARS – 1/25/12
Second Letter to Chrysler Chairman Sergio Marchionne Re: Orlando Crash – 11/17/11
Chrysler CEO Marchionne Asked to Show Social Responsibility He Stresses & Recall Jeep Grand Cherokee With Fire Death Rate 20 Times Ford Explorer – 9/1/11