Spotting a Fire Truck Ahead Is Easy for People, Not So for Cars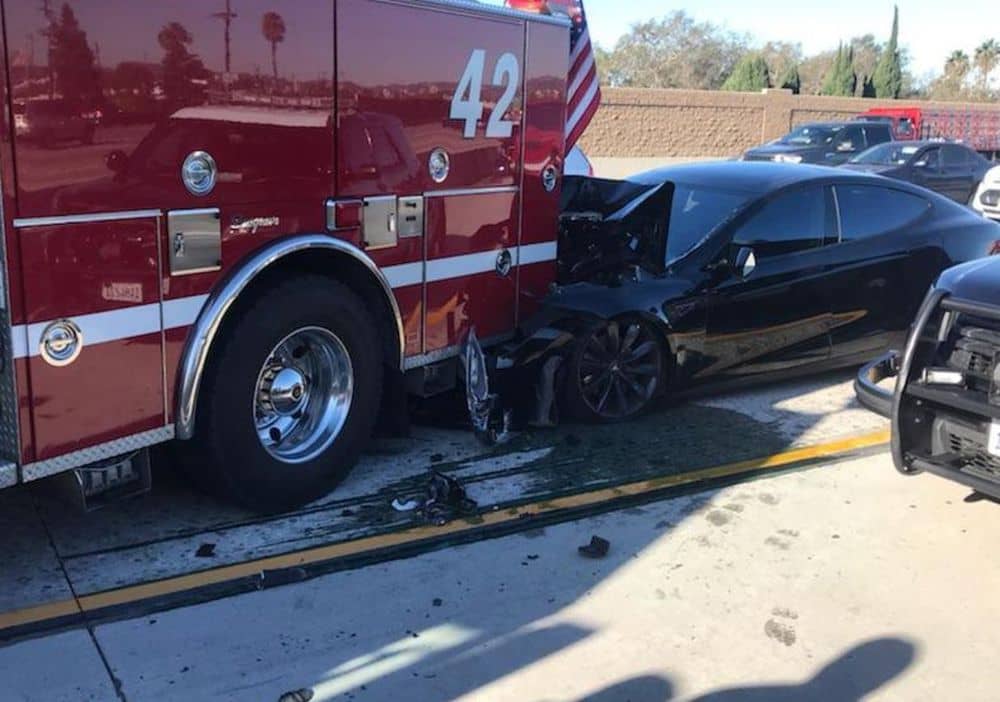 The Center for Auto Safety is the nation's premier independent, member driven, non-profit consumer advocacy organization dedicated to improving vehicle safety, quality, and fuel economy on behalf of all drivers, passengers, and pedestrians.
Advocates for cutting the death toll on U.S. roadways are eagerly awaiting the maturity of the technology because of its promise to reduce accidents, particularly rear-end collisions, Levine said.
"It is a potential giant leap forward in terms of protecting drivers, passengers and pedestrians," he added. "It just has to be done right."
To the human driver, it would have been an obvious obstacle: a police car and fire truck, emergency lights blazing, blocking the lane ahead.
But to the Tesla Inc. Model S traveling down a Southern California freeway last year on Autopilot, it was a far more vexing technical challenge that's inherently difficult for the growing number of vehicles that automakers are equipping with driver-assist systems.
The car slammed into the rear of the fire truck, resulting in no injuries but drawing the attention of federal investigators concerned about the emerging technology.
"It's not unique to Tesla," said David Zuby, chief research officer at the Insurance Institute for Highway Safety, which has studied how automated driver-assist systems perform. "We've seen evidence in our test driving of other systems with this kind of problem."
Click here for the full article from Bloomberg News.