Should all recalls trigger free loaners for owners?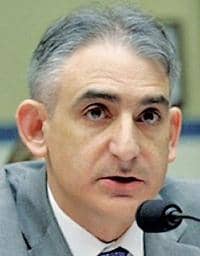 The Center for Auto Safety is the nation's premier independent, member driven, non-profit consumer advocacy organization dedicated to improving vehicle safety, quality, and fuel economy on behalf of all drivers, passengers, and pedestrians.
WASHINGTON — Is Honda's aggressive response to the Takata airbag crisis a special remedy for uniquely challenging circumstances or a template for the industry to follow?
That's the question at the heart of a debate over whether consumers deserve access to free loaner vehicles when their own vehicles are under recall for a safety defect.
The Takata case has proved so large and complex that it has forced regulators and automakers to develop special strategies, including an industrywide action plan and phased recalls of airbag inflators that are likely to develop a defect over time. Given the severity of the defect — a lifesaving safety component that can become a deadly projectile — Honda and a few other manufacturers have made it easier for concerned consumers to obtain loaners while awaiting delivery of replacement inflators.
But two Senate Democrats say consumers should be entitled to free loaners or rental cars on any type of safety recall, not just ones with high-risk parts or the rare "do not drive" order. In their view, all recalled vehicles are inherently unsafe to drive.
Safety advocates say a stricter loaner policy also would provide financial motivation for automakers to expedite the production of parts and boost repair rates.
Click here to read the full article from Automotive News.