Senate panel wants Hyundai, Kia to testify on engine fire reports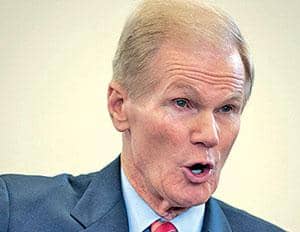 The Center for Auto Safety is the nation's premier independent, member driven, non-profit consumer advocacy organization dedicated to improving vehicle safety, quality, and fuel economy on behalf of all drivers, passengers, and pedestrians.
"We're glad to see Sen. [Bill] Nelson and the Congress committee call Hyundai and Kia up to explain to the Senate and, more broadly, the American people exactly why so many of their cars are catching on fire and what they plan on doing to fix the problem," Levine told Automotive News. "If they're not going to provide the answers directly to the consumers and they're not providing the answers to NHTSA in a public fashion, hopefully, the Senate will be able to get the answers out of them."
WASHINGTON — The Republican chairman and the ranking Democrat on the Senate Commerce Committee on Wednesday said they have asked top U.S. executives at Hyundai Motor Co. and Kia Motors Corp. to testify at a Nov. 14 hearing on reports of engine fires involving vehicles from the Korean automakers.
The request comes after the Center for Auto Safety raised concerns last week about fires in vehicles not involved in collisions.
In May 2017, NHTSA opened a formal investigation into the recall of nearly 1.7 million Hyundai and Kia vehicles over engine defects.
Click here to read the full article from Automotive News.