Self-driving firms to California: Let us charge, or you'll fall behind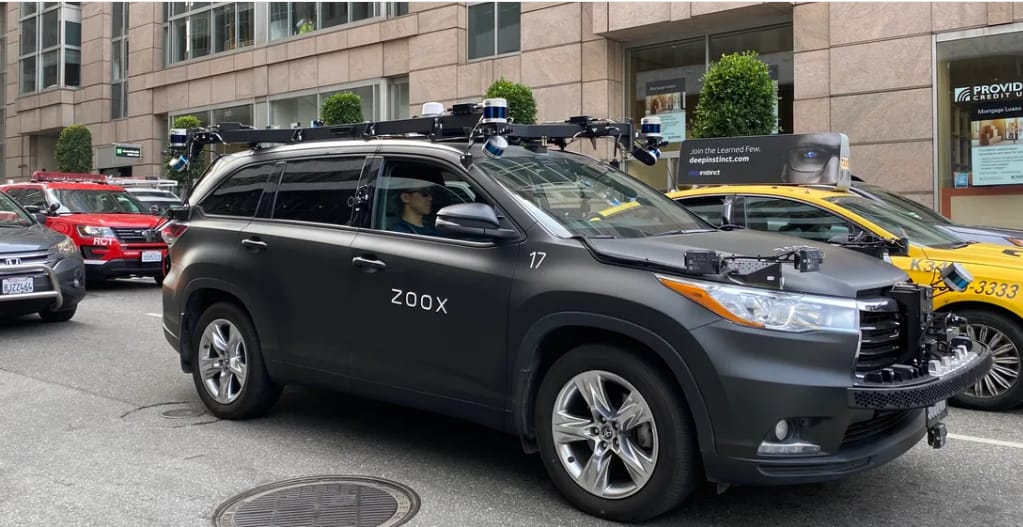 The Center for Auto Safety is the nation's premier independent, member driven, non-profit consumer advocacy organization dedicated to improving vehicle safety, quality, and fuel economy on behalf of all drivers, passengers, and pedestrians.
March 6, 2020
When Cruise Automation recently won a permit to carry passengers in the self-driving cars it's testing in California, the award came with a caveat: The General Motors subsidiary can't charge fares.
More than 60 companies, many based in Silicon Valley, can now test autonomous vehicles in California, but most of their riders have been their own employees. When it comes to testing paid services, the state just doesn't allow it — a frustration for firms in an industry that faces hard questions about near-term funding and long-term prospects. Partly as a result, the testing is happening in places like Arizona — where Waymo announced a delivery experiment with UPS — as well as Nevada and Florida.
All that could change depending on what the California Public Utilities Commission, which is considering updates to its rules for self-driving vehicle testing, decides after its Friday deadline for input from companies and other stakeholders.
"Fares are a critical component of any pilot program," Candice Plotkin, lead counsel for regulatory policy at San Francisco-based Cruise, wrote to the commission. She said the same thing during a public CPUC hearing in October, which brought together representatives from AV companies Waymo, Aurora, AutoX, Pony.ai, Voyage and others. The companies say they need to collect data to figure out if they can create a viable market for their services. Besides that, they want to defray some of their costs.
The larger question is whether California risks being left behind in the AV industry because it won't allow for paid testing while the industry is in pilot stage. Complicating matters is the fact that two agencies make the rules: the DMV for the vehicles, and the CPUC for passenger services.
"Regulatory certainty" is one reason Foster City-based Zoox was looking to test its autonomous technology in Nevada, Bert Kaufman, the company's head of regulatory affairs, told the commission at the October hearing. He said it would help "knowing that California is actually open for business." George Ivanov, Waymo's head of policy, said that, "Until there's a commercial path, our work in California is really focused on providing a limited pilot."
But it's difficult to square the well-funded companies' rationale, said Jason Levine, director of the Washington, D.C.-based Center for Auto Safety. He said in an interview that while he understands companies may want to recoup some of what they spend, "That's the cost of doing business. It's hard to feel sorry for Silicon Valley venture capitalists who have chosen to invest $80 billion in technology that probably shouldn't have deployed as quickly as it has."
The CPUC is also considering whether to create a separate rule-making category for AV passenger services; allow fare-splitting or pooling of rides; require more data collection; establish emissions standards; and more. A couple dozen stakeholders, including six companies with permits to carry passengers, have sent hundreds of pages of written input. Others that have filed responses include business groups, chambers of commerce, municipal transportation agencies and advocacy groups.
The submissions will be reviewed by administrative law judges and the CPUC before the commission proceeds with its rule-making, according to an agency spokesperson who would not comment on a possible timeline.
"I have full faith that the CPUC understands the importance of companies being able to commercialize their technologies and will move quickly to ensure Californians will be able to benefit from AV services," said Justin Erlich, vice president of policy and legal at Voyage, a startup that's testing offering autonomous rides at retirement communities in San Jose and in Florida.
Read the full article from Protocol.