Safety group wants Hyundai and Kia to recall 2.9M vehicles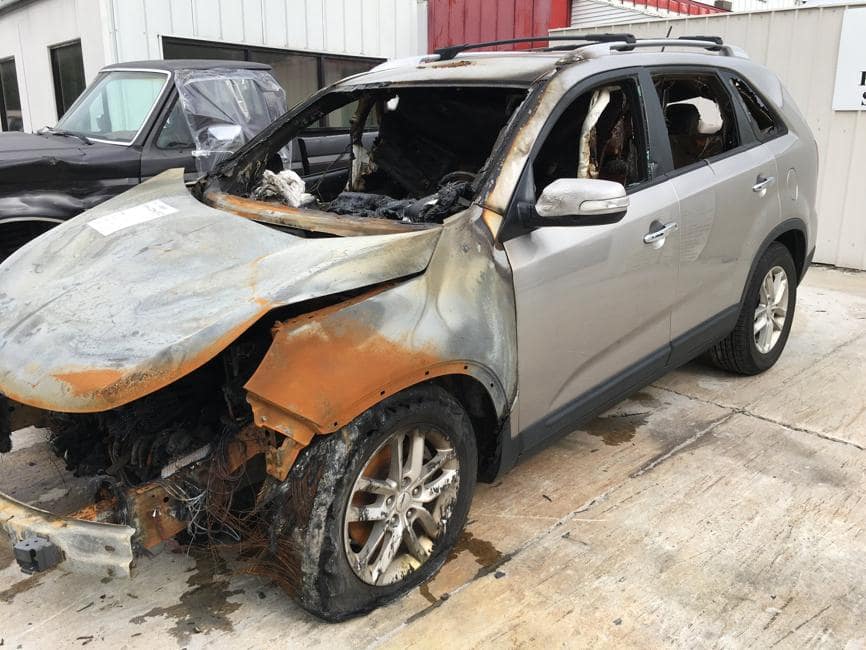 The Center for Auto Safety is the nation's premier independent, member driven, non-profit consumer advocacy organization dedicated to improving vehicle safety, quality, and fuel economy on behalf of all drivers, passengers, and pedestrians.
"The volume of fires here make it appear that Hyundai and Kia are content to sit back and allow consumers and insurers to bear the brunt of poorly designed, manufactured and repaired vehicles," Jason Levine, the center's executive director, said. The fire reports have come in from across the country, including a death in Ohio in April of 2017, he said.
DETROIT — A nonprofit auto safety group is demanding that Hyundai and Kia recall 2.9 million cars and SUVs in the U.S. due to consumer complaints that they can catch fire.
The Center For Auto Safety said Friday that there have been more than 220 complaints to the U.S. government since 2010 about fires and another 200 complaints about melted wires as well as smoke and burning odors.
The complaints involve the 2011 through 2014 Kia Sorento and Optima and the Hyundai Sonata and Santa Fe. Also included is the 2010 through 2015 Kia Soul.
Click here to read the full article from The Washington Post.