Safety experts push NHTSA for standards to ensure Automatic Emergency Brakes work at night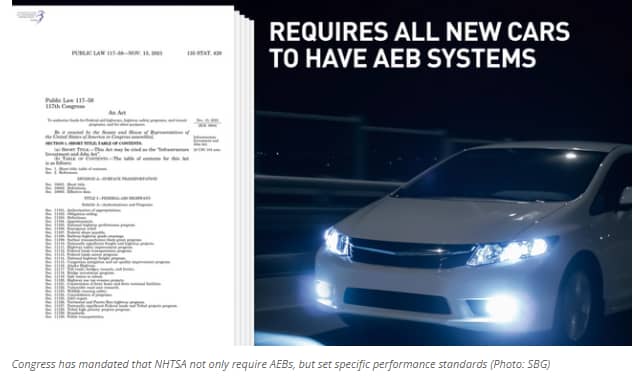 The Center for Auto Safety is the nation's premier independent, member driven, non-profit consumer advocacy organization dedicated to improving vehicle safety, quality, and fuel economy on behalf of all drivers, passengers, and pedestrians.
By Lisa Fletcher, Andrea Nejman, and Alex Brauer
September 19, 2022
It's troubling information for Michael Brooks, the executive director of the 
Center for Auto Safety
: That's one of the problems with a lot of these new technologies is the way they're advertised is kind of flash bang, this is the greatest thing since sliced bread, but in actuality, it works some of the time and it doesn't work other times and we still have a long way to go before it's perfect, if we ever get there,"
This month, Spotlight on America exposed a crucial flaw with a modern crash avoidance technology: Automatic Emergency Braking systems, or AEBs, often fail to work effectively in the dark. That's when about three quarters of deadly crashes involving pedestrians happen. The issue has raised concern among auto safety experts, who are calling for action.
You may have seen convincing commercials featuring AEBs working flawlessly to stop a car before it slams into another car, person or animal. Car makers are touting AEBs as the future of safety on the roads, ensuring the vehicle will have your back if you fail to see a hazard in the road.
But Spotlight on America discovered some AEB systems may not work as well as you're led to believe, and in most cases, drivers can't count on the systems to consistently work.
Click here to view the full story from Spotlight on America.