Safety Advocates Say Popular Cars Continue to Spontaneously Catch Fire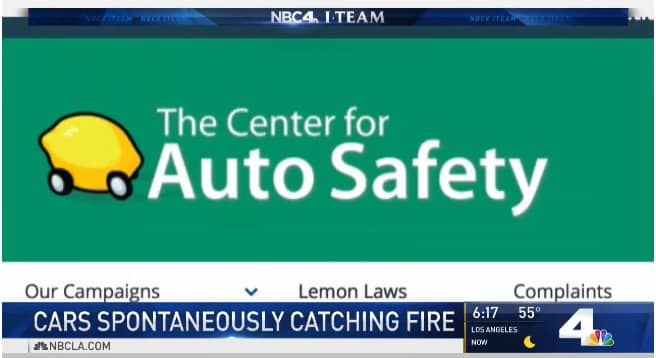 The Center for Auto Safety is the nation's premier independent, member driven, non-profit consumer advocacy organization dedicated to improving vehicle safety, quality, and fuel economy on behalf of all drivers, passengers, and pedestrians.
The nonprofit group Center for Auto Safety says it has counted 280 non-collision Kia and Hyundai fires. It's been urging the National Highway Traffic Safety Administration to investigate.

"What they should be doing is opening a new investigation into why Kias and Hyundais are catching fire," said Jason Levine, the executive director of the Center for Auto Safety.
Lorinda Hixon says she was driving on the freeway when she heard a popping sound. Then she saw smoke.
She pulled over. Within minutes her 2012 Kia Sorento was in flames.
"Thank God, I just say, 'Thank God,'" she said. "Thank God I got out of the vehicle and I'm here today."
Hixon's not alone. Kia owners across the country say their cars have spontaneously erupted in flames. It's happening with some Hyundai's too…
Click here to read the full article from NBC Los Angeles.