Reps. Krishnamoorthi And Schakowsky Re-Introduce The SAFE CARS Act To Prohibit The Federal Government From Selling And Leasing Recalled Cars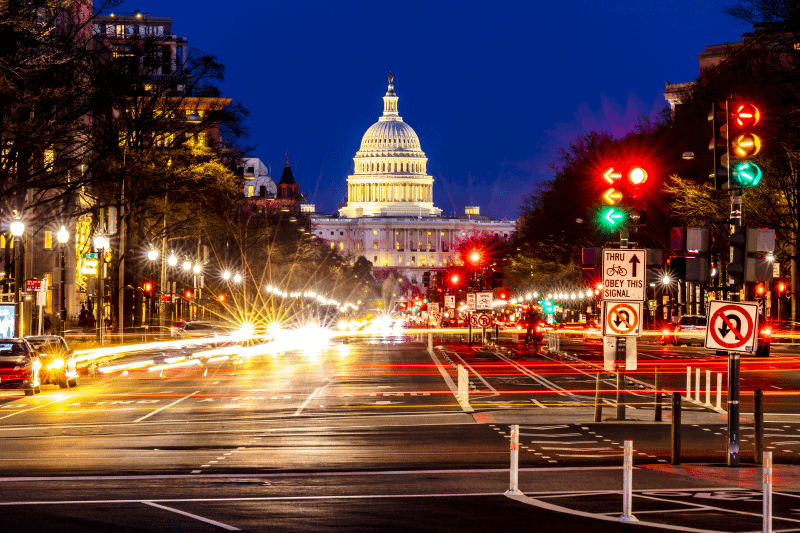 The Center for Auto Safety is the nation's premier independent, member driven, non-profit consumer advocacy organization dedicated to improving vehicle safety, quality, and fuel economy on behalf of all drivers, passengers, and pedestrians.
Reps. Krishnamoorthi And Schakowsky Re-Introduce The SAFE CARS Act To Prohibit The Federal Government From Selling And Leasing Recalled Cars
WASHINGTON – Today, Representatives Raja Krishnamoorthi (D-IL) and Jan Schakowsky (D-IL) introduced the Shielding All Federal Employees and Consumers from Actionable Recall Situations Act, or the SAFE CARS Act. This bill would prohibit the federal government from selling vehicles with an open and actionable recall to the public and requires federal agencies that lease or own vehicles with an available recall to remedy the defect, which is a free process for the user.
Specifically, this bill would impact the General Services Administration (GSA) which oversees the sale and lease of thousands of vehicles in its fleet to federal agencies and to the public. One investigation found that nearly 25,000 government cars have open safety recalls, with the agencies owning these cars ranging from the U.S. Army to the Department of Energy. In a response letter from the GSA on October 6, 2020 regarding Congressman Krishnamoorthi's investigation, the GSA reported that of the cars they were selling to the public, 637 were under recall. In addition, 90 percent of the 637 cars were under "actionable" recall, which means that a remedy is available. A recall notice on a call can entail a door defect, brakes malfunctioning, unintended downshift in gears, or other dangerous defects.
"The presence of recalled cars on the road is dangerous to drivers and to everyone around them which makes it inexcusable that the federal government is facilitating these risks by continuing to sell and lease such vehicles," said Congressman Krishnamoorthi, "That's why I'm introducing the SAFE CARS Act to ensure that our government prioritizes the safety of federal employees and the public by not selling or leasing vehicles under recall."
"Almost 43,000 people died on our nation's roads in 2021. Recalled vehicles put all road users at risk and contribute to this crisis of automobile crashes," said Congresswoman Schakowsky. "The legislation we are introducing today stops the sale at auction of used government vehicles with deadly safety defects. It requires the GSA to ensure all vehicles are in safe operating condition prior to sale. We must get ALL recalled vehicles off the road, and this legislation is a critical step. Thank you, Congressman Krishnamoorthi, for your leadership."
This bill requires that:
The head of a federal agency may not sell or lease a recalled vehicle until the defect has been remedied or, if a remedy is not available, until the buyer or lessee has been notified
If a recall is announced during the term of a lease, the agency that operates the vehicle must remedy the defect
Congressman Krishnamoorthi developed this bill in response to his investigation into the GSA as Chairman of the House Oversight Subcommittee on Economic and Consumer Policy. In July 2020, Congressman Krishnamoorthi and Congresswoman Jan Schakowsky's amendment to prohibit the GSA from selling recalled cars at auction passed in the House appropriations funding bill.
As Congressman Krishnamoorthi wrote in a January opinion article, "'Buyer beware' isn't a phrase that should relate to government agencies, but in this case, the GSA is knowingly and recklessly endangering the public. An unrepaired vehicle under recall is potentially extremely dangerous to both its driver and those around it, yet the GSA has continued to lease and sell these vehicles with little regard for public safety."
"There is no reason for the federal government to be trafficking in dangerous unrepaired vehicles under recall, yet that is the case today. Federal employees, and everyone with whom they share the road, are being put at risk daily by the tens of thousands of recalled vehicles they are forced to drive. Even more appalling is that federal agencies are focusing on the money to be made from selling these exact same dangerous vehicles to the public, even when repairs are available. Representatives Krishnamoorthi and Schakowsky's SAFE CARS Act finally takes on unsafe practices that are unworthy of the United States government," said Michael Brooks, Executive Director of the Center for Auto Safety. "Exploding Takata airbags, malfunctioning fuel pumps, or engines which catch on fire while being driven are examples of the types of recalled defects which can, and have, caused crashes, injuries and deaths. For years the Center for Auto Safety has raised the issue of the federal government using and then selling recalled cars, despite being able to repair these defective vehicles before they can endanger drivers, passenger, and pedestrians."
Cathy Chase, President of Advocates for Highway and Auto Safety said, "Traffic fatalities have been trending upward to the inconceivable level of nearly 43,000 deaths, while new cars are getting safer.  Compounding this conundrum is the fact that vehicles with recalls are getting repaired at an abysmal level.  In 2021, the National Highway Traffic Safety Administration (NHTSA) administered over 1,000 safety recalls affecting more than 34 million vehicles and other equipment.  However, approximately 40 percent on average of the vehicles recalled in a given year are not fixed despite the fact that these remedies are free.  The federal government is contributing to this problem by selling, leasing and using vehicles with open recalls.  Today, Representatives Raja Krishnamoorthi (D-IL) and Jan Schakowsky (D-IL) are addressing this hazardous practice with the reintroduction of the SAFE CARS Act.  We urge Congress to advance this logical solution to protect everyone on the roads."
"AFGE commends Congressman Krishnamoorthi and Congresswoman Schakowsky for taking the lead in this crucial public safety initiative. It is essential that federally owned vehicles subject to safety recall are taken off the road, and equally critical that we protect federal workers from being sent out to do their jobs serving the public in a vehicle that could threaten their lives and the lives of others around them," Everett Kelley, AFGE National President said.
"Federal employees have every right to expect that the vehicle their agency gives them to do their job is safe and reliable, and we commend Rep. Krishnamoorthi for introducing legislation to make sure the government's fleet is up to date with no outstanding manufacturer safety recalls," National Treasury Employees Union President Tony Reardon said.
"Addressing vehicle recalls is a critical component of roadway safety," said Lorraine Martin, president and CEO of the National Safety Council. "As the nation's leading nonprofit safety advocate and leader of the national Check to Protect campaign, NSC strongly supports the SAFE CARS Act. There is no better time than now to ensure the federal fleet leads the way on vehicle safety recalls."
This bill is endorsed by: Center for Auto Safety, Advocates for Highway and Auto Safety, National Treasury Employees Union, American Federation of Government Employees, and the National Safety Council.