Report says 16.7M faulty Takata air bags still on US roads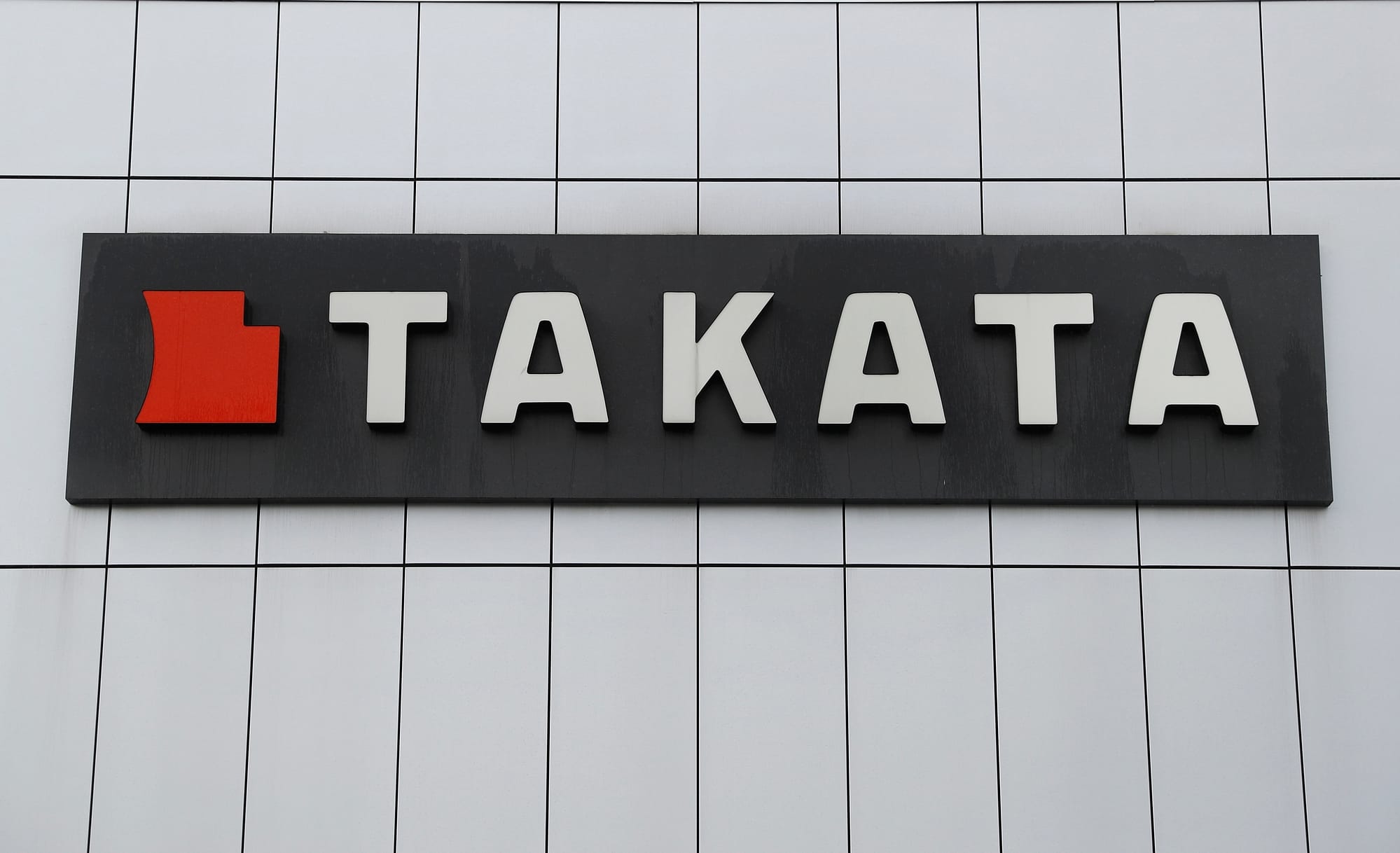 The Center for Auto Safety is the nation's premier independent, member driven, non-profit consumer advocacy organization dedicated to improving vehicle safety, quality, and fuel economy on behalf of all drivers, passengers, and pedestrians.
Jason Levine, executive director of the nonprofit Center for Auto Safety, said it's taking too long to replace all of the inflators.
"The numbers speak for themselves: In a matter of weeks there will be over 25 million unrepaired recalled Takata air bag inflators remaining on the roads, 10 years after this process started and three years after NHTSA was put in charge of the recall," he said.
By Tom Krisher | AP December 21 at 4:59 PM
DETROIT — More than three years after the government took over management of recalls involving dangerous Takata air bag inflators, one third of the recalled inflators still have not been replaced.
That's according to an annual report on the recalls released late Friday by the government and a court-appointed recall monitor.
The report touts progress made this year by 19 automakers involved in the recalls, with recall repair rates across all companies increasing 30 percent during the year, according to the National Highway Traffic Safety Administration.
But the report by monitor John Buretta says 16.7 million faulty inflators out of 50 million under recall have yet to be replaced. And 10 million more inflators are scheduled to be recalled in January.
Safety advocates said the completion rate should be far higher given the danger associated with the inflators.
Click here to read the article from the Washington Post