Report: Nearly 400 crashes by 'self-driving' cars in the US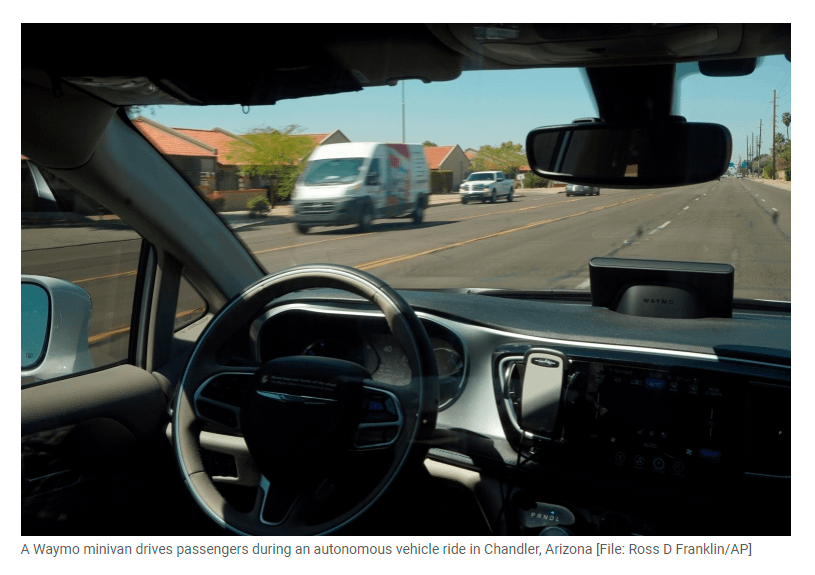 The Center for Auto Safety is the nation's premier independent, member driven, non-profit consumer advocacy organization dedicated to improving vehicle safety, quality, and fuel economy on behalf of all drivers, passengers, and pedestrians.
"The real story here is that this data will be updated monthly, and the public now has a way to monitor the safety of these vehicles," said Michael Brooks, Acting Executive Director of the Center for Auto Safety. "This is a dataset the NHTSA can draw from in the future for enforcement actions or crafting new regulations."
By Al Jazeera and other Contributing News Agencies
June 15,2022
US car manufacturers reported nearly 400 crashes involving cars with partially autonomous driver assistance systems, according to a new report from a US car-safety regulator released on Wednesday.
Tesla, which has about 830,000 vehicles on the road with driver-assist programmes that have partial control over speed and steering, reported 273 crashes, about 70 percent of the total, according to The Associated Press. Companies caution that drivers must remain prepared to intervene and take control of driving at all times, even in cars with partially autonomous systems.
The National Highway Traffic Safety Administration (NHTSA) collected reports of such crashes from manufacturers from July 2021 through May 2022, the first broader report of its kind. The NHTSA said the report provided "crucial data necessary for research and for the development of policies to enhance the safety of these technologies".