Remi Walden's Parents Starting Auto Safety Fund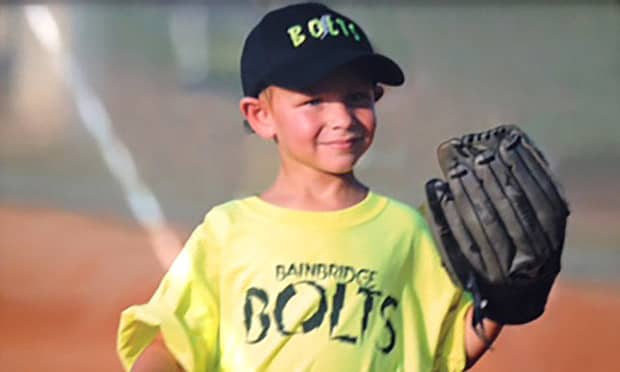 The Center for Auto Safety is the nation's premier independent, member driven, non-profit consumer advocacy organization dedicated to improving vehicle safety, quality, and fuel economy on behalf of all drivers, passengers, and pedestrians.
The parents who were awarded a $150 million verdict—and later collected a reduced judgment of $40 million plus interest—for the death of their son in an exploding Jeep have established The Remington Walden Auto Safety Fund with the Center for Auto Safety in Washington, D.C.
The family's attorneys said Wednesday that Lindsay Newsome Strickland and Bryan Walden, parents of Remington Cole Walden, "have made a significant contribution" to the nonprofit organization founded by consumer advocate Ralph Nader in 1970.
"We are very pleased to help the Center for Auto Safety, which tried to get the U.S. Government to take action that would have spared our son from death," said Strickland and Walden in a joint statement released by their lawyers. "People continue to die in fires in these Jeeps all over the country—it is a needless tragedy."
Remi Walden died in a fire after a rear-end crash involving the Jeep in which he was a passenger. He was 4 years old. He was strapped into a car seat in the back. The jury verdict in that case was $150 million: $120 million for wrongful death and $30 million for the child's pain and suffering, with 99 percent of the fault apportioned to Chrysler. South Georgia Judicial Circuit Superior Court Judge Kevin Chason denied a new trial motion on the condition that the parents accept a lower wrongful death award of $30 million and a pain-and-suffering award of $10 million, which they did. The Georgia Supreme Court upheld the $40 million judgment last year, and Chrysler paid in April 2018. The total amount with interest: $47.05 million, according to lead plaintiffs counsel James "Jim" Butler Jr. of Butler Wooten & Peak in Atlanta, Columbus and Savannah…
Click here to read the full article from Yahoo Finance.
Learn more about The Remington Walden Auto Safety Fund.