Reimagining federal safety standards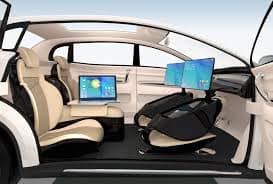 The Center for Auto Safety is the nation's premier independent, member driven, non-profit consumer advocacy organization dedicated to improving vehicle safety, quality, and fuel economy on behalf of all drivers, passengers, and pedestrians.
The regulatory and voluntary SAE processes for setting standards are better at achieving consensus than those of a splinter group, which raises questions about the Advanced Driving Systems Consortium's motives, Jason Levine, executive director of the Center for Auto Safety, said after being briefed by a reporter about the effort.
"You can't have it both ways," Levine said. "You can't say, 'We're going to work on a standard with the government that's going to apply to everyone who uses nontraditional seats, and we won't give it to the government until we make sure that it's good for us and our companies and our proprietary technology,' and then force it down the throats of everyone else who wasn't a part of this process.
"It smacks of an intent to do something behind closed doors … when we're talking about occupant protection for future vehicles that need as much public confidence in their safety as possible."
Levine said the small-group approach suggests "profit and proprietary interests are being put ahead of traditional mechanisms for creating safer standards. This sounds to me like a few firms want to get their fingerprints, and a head start, on mandating something different to the competition."
Click here to read the original article from Automotive News.