Recalled cars being sold by feds now have warning notices. Experts say that's not enough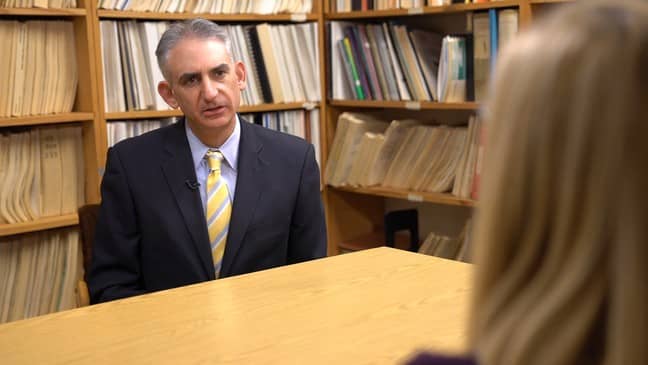 The Center for Auto Safety is the nation's premier independent, member driven, non-profit consumer advocacy organization dedicated to improving vehicle safety, quality, and fuel economy on behalf of all drivers, passengers, and pedestrians.
"This isn't a buyer beware situation where disclosure fixes the problem. Disclosure does nothing to address the dangers."
"These are things that are by definition serious. So the idea the federal government is saying 'Well now, consumer, I've told you this is dangerous. It's on you' is the height of hypocrisy."
"It's insane. That's not progress. That's never going to be progress,In fact, now in some ways they're acknowledging that they know they're selling unsafe, defective cars to the general public. All they need to do, as anyone who owns the car can, get the vehicle fixed before they sell. GSA can do it before they sell. NHTSA would tell them to do it."
"Cars aren't recalled for anything other than safety issues. They're never cosmetic issues,"
"There's no excuse for anyone to have to be driving around in a dangerous car,"
– Jason Levine, Executive Director, The Center for Auto Safety
by Joce Sterman and Alex Brauer, February 10, 2020
WASHINGTON (SBG) — A federal agency is changing the way it handles the auction of recalled cars to the public following an investigation into the dangers of the practice. The General Services Administration has added a recall warning to online listings for cars being sold to the public across the country.
From airbag defects that could spray metal fragments and potentially take lives to software problems that could stall your engine with no warning, increasing the risk of a crash, potentially deadly flaws are hiding in the cars being sold by a federal government agency, the General Services Administration. Spotlight on America canvassed online listings for the GSA's public auctions and discovered vehicles with flaws in everything from their brake lights to their seat belts. It's not illegal to sell cars with open recalls, but the issue raised concern for federal lawmakers after our investigation into the practice in 2016. A group of lawmakers also contacted the GSA, calling on the agency to stop selling recalled cars.
At that time, U.S. Representative Mark Meadows, R-N.C., told us, "It's troubling to me that I have an investigative reporter that's able to find things that our federal employees have not found."
After our 2016 investigation 
found that the GSA was auctioning cars with dangerous unfixed recalls and not specifically warning buyers about the potential problems, 
members of Congress launched an investigation
.
Years later, a telltale sign shows the GSA took action. While Spotlight on America discovered the agency hasn't stopped selling vehicles with potentially dangerous defects, they now inform the public about the problems, thanks to the addition of a bright yellow open recall notice for cars listed online that have unfixed flaws.