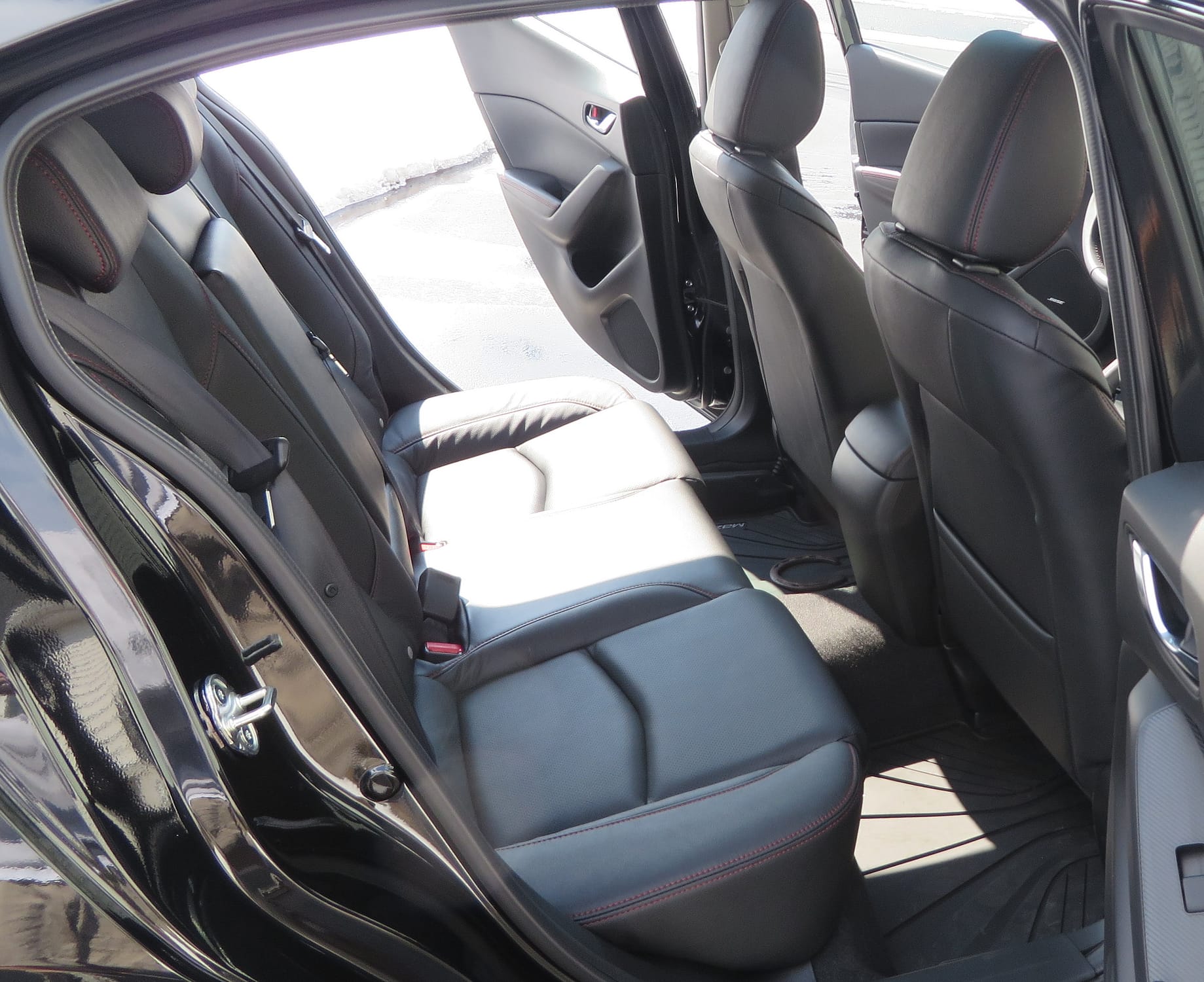 The Center for Auto Safety is the nation's premier independent, member driven, non-profit consumer advocacy organization dedicated to improving vehicle safety, quality, and fuel economy on behalf of all drivers, passengers, and pedestrians.
Today the Center for Auto Safety (Center) submitted comments on the National Highway Traffic Safety Administration's (NHTSA) Advance Notice of Proposed Rulemaking (ANPRM) regarding rear seat belt reminders. The Center, founded in 1970, is an independent, non-profit, member-driven consumer advocacy organization dedicated to improving vehicle safety, quality, and fuel economy for our members and all drivers, passengers, and pedestrians across the county.
The opportunity to save lives, particularly children's lives who are often back seat occupants, is why the Center joined a lawsuit to force NHTSA's hand. It is important to remember what is at stake here – safety technology which could help reduce the nearly 1,000 deaths which befall rear seat unbelted passengers annually. NHTSA's own data suggests almost 400 lives could be saved every year if this rule were put into effect – a rule mandated by Congress in 2012. We are glad to see the day rapidly approaching that a long overdue safety standard might finally be enacted. The technology is readily available. There is simply no plausible reason for NHTSA to further delay their congressional mandate and statutory mission to put a seatbelt warning in the back seat.
Our comment noted our continued disappointment in NHTSA's decades-long failure to take concrete steps towards a rule mandating protecting rear occupants through the incorporation of seat belt reminders, a technology which can save lives immediately. Instead of focusing on the cars of today, however, NHTSA appears to prefer to spend its limited time and resources issuing annual voluntary guidance documents on the theoretical self-driving vehicles of tomorrow and work to roll back popular fuel economy standards. That America's leadership role in car safety has been surpassed by our European counterparts is no longer up for any fact-based debate. One need only look to the European New Car Assessment Programme (Euro NCAP) which has been recommending rear seat belt reminders since at least 2004, resulting in such reminders saving the lives of European consumers since 2009.
The Center has long supported motor vehicle safety standards that would increase the use of seat belts and has consistently advocated incorporating available safety technology into motor vehicle safety standards wherever possible. Accordingly, while it is years late, we welcome this rulemaking and urge a swift review of comments. We also look forward to a proposed rule in the coming months completing a need that NHTSA itself identified 17 years ago: rear occupants may forget to fasten their seatbelts, not fasten them correctly, or have children who remove their seat belts while traveling. As far too many families have learned through tragedy there is a serious risk of injury or death for unrestrained passengers. Fortunately, as NHTSA has recognized since making safety belts (FMVSS 209) the very first rule, the technology saves lives and a simple warning can mean the difference between life and death.
A decade after NHTSA highlighted the need for warnings in 2002, Congress concluded a mandatory rear seat belt warning system would clearly benefit the American public and made it the law. Most automakers have already acknowledged they are capable of meeting European standards, so technological feasibility is not in doubt. Further, there is no question that if a mandated standard were in place, fewer injuries and deaths would occur, because a warning would go off every time a rear seat belt was not fastened. The change-of-status warning is particularly effective in helping parents who cannot always make sure their children in the back seat remain fastened. A rear belt warning system will save lives, reduce injuries, and alleviate the economic burden from traffic accidents.