Pickup safety lags behind cars, SUVs in safety ratings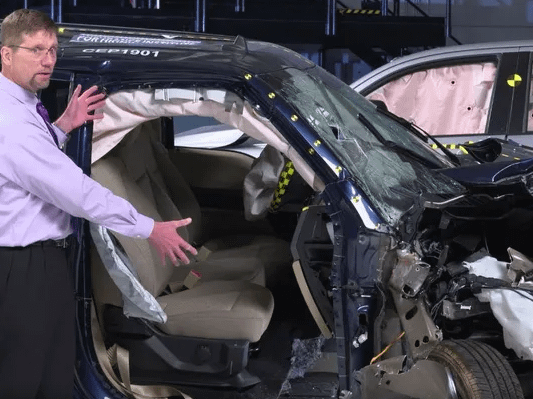 The Center for Auto Safety is the nation's premier independent, member driven, non-profit consumer advocacy organization dedicated to improving vehicle safety, quality, and fuel economy on behalf of all drivers, passengers, and pedestrians.
Jason Levine, executive director of the Center for Auto Safety, a nonprofit that advocates for auto safety in Washington, blames the government.
"The reason pickups, which are among the most-driven vehicles in the U.S., are far behind all other cars and trucks is because larger pickups were given an additional three years when NHTSA negotiated a voluntary agreement with the industry for making automatic emergency-braking standard," he said. "In other words, instead of mandating this life-saving advanced technology, the federal government is once again helping car and truck manufacturers reserve safety for the rich."
Washington — Safety is one area where many trucks are not keeping up with their sedan and SUV counterparts.
Only one of 11 midsize and full-size crew-cab pickups recently tested by the Insurance Institute of Highway Safety received the group's coveted Top Safety Pick designation. More than half of the 2019 models tested earned only a "marginal" or "poor" rating in a punishing front-end crash test that looks at passenger safety.
By comparison, eight midsize SUVs earned Top Safety Picks and seven midsize sedans earned that top designation…
Click here to read the full article from The Detroit News.