Phantom vehicles: Drivers don't realize their headlights and tail lights are off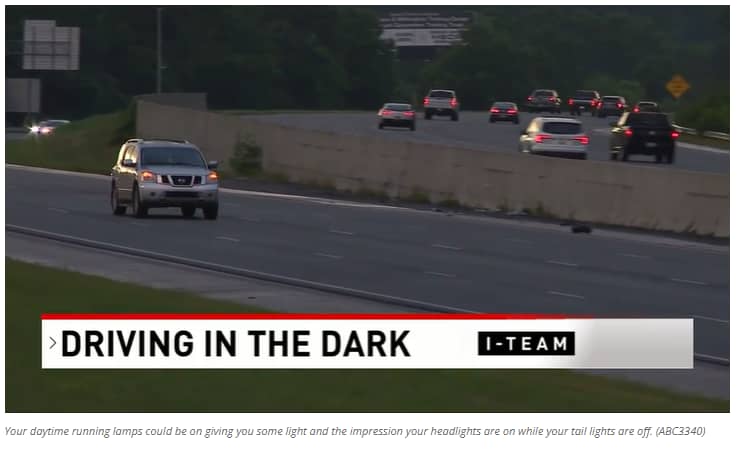 The Center for Auto Safety is the nation's premier independent, member driven, non-profit consumer advocacy organization dedicated to improving vehicle safety, quality, and fuel economy on behalf of all drivers, passengers, and pedestrians.
So why does this seem to be happening more often? Experts say vehicle dashboard lights which are on both day and night in newer model cars may be partially to blame.

"It gives you the perception your headlights are on with some luminescence," explained Brooks.
By Cynthia Gould
May 29, 2023
So called 'phantom vehicles' with their headlights and tail lights off appear to be more common these days. The drivers don't seem to realize they are driving in the dark.
It's a major safety hazard especially on high speed interstates. "Headlights are one of most critical safety components on a vehicle," remarked Michael Brooks, Executive Director Center for Auto Safety.
We drove through downtown this past weekend and quickly spotted vehicles with their headlights off. Up on the busy interstates, we saw the same thing.
Brooks explains there are no hard numbers for those driving with their lights off causing crashes, but it is a definite concern.
National statistics show people are three times more likely to be involved in a severe car crash from dusk to dawn. Half of all fatal accidents occur at night.
Click here to view the full story from ABC 33/40 Birmingham.