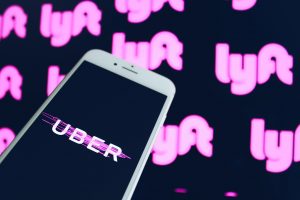 Sign the Center for Auto Safety's petition to tell rideshare companies like Uber, Lyft, Via, and Juno that it is unacceptable that they are making money by allowing unrepaired recalled cars to be on their platform – and picking up unsuspecting passengers.
Unrepaired recalled vehicles are dangerous and can kill or injure drivers, passengers, bikers, or pedestrians. Exploding Takata airbag inflators which have resulted in at least 24 deaths worldwide, GM ignition switch failures which have resulted in at least 170 deaths in the U.S., and hundreds of other less-publicized defects pose equally significant threats to public safety. Yet, recent studies from Consumer Reports and others have found concerning numbers of rideshare vehicles with unrepaired recalls on the Uber and Lyft apps.
These so called "technology" companies, who have told Wall Street their companies are worth billions of dollars can easily afford to require drivers demonstrate their car is up to date on recall repairs before being eligible to take you – or your family members – for a ride.
By signing our petition YOU can help the Center for Auto Safety demand these companies take action and make our roads safer.
Related News:
1 in 6 Uber and Lyft Vehicles have Open Recalls