Jason K. Levine, Executive Director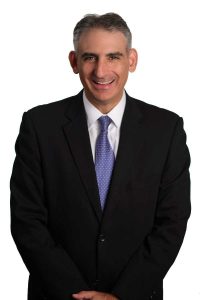 Jason is the Executive Director of the Center for Auto Safety and is a consumer protection advocate and attorney.
Mr. Levine is frequently called on to provide a voice for consumers on the topic of auto safety. He has appeared on Good Morning America, The Today Show, CNN, CBS Evening News, CNBC, as well as being quoted in national publications such as The New York Times, The Wall Street Journal, and The Los Angeles Times. He has published opinion pieces in The Washington Post, The Detroit News, USA Today, and The Hill newspapers.
Prior to joining the Center for Auto Safety, Jason served as the Director of the Office of Congressional, Legislative, and Intergovernmental Affairs at the U.S. Office of Personnel Management (OPM). Previously, he served in a variety of management and policy roles at the U.S. Consumer Product Safety Commission (CPSC), including Chief of Staff, Director of the Office of Legislative and Intergovernmental Affairs, and Chief Counsel to the Vice Chairman. He also served in an advisory capacity to the Assistant Secretary for Aging at the U.S. Department of Health and Human Services (HHS). Mr. Levine began his work in government as Chief Counsel to one of the Commissioners of the Federal Election Commission (FEC). Before joining public service, he worked as an attorney in private practice in Washington, DC.
Jason has long been involved in his community, both close to home and nationally. Currently, Jason serves as a board member of Advocates for Highway and Auto Safety as well as the Canadian Automobile Protection Association. On the local level, he served seven years on the Board of Directors for the Washington, DC Chapter of the Crohn's and Colitis Foundation, fulfilled a term each as Chairman and Vice Chairman of the Montgomery County, Maryland Advisory Committee on Consumer Protection; and as a Commissioner of the Montgomery County, Maryland Commission on Health.
Mr. Levine is a graduate of the University of Connecticut School of Law, with honors, and received a Bachelor of Science degree from Northwestern University, where his heart remains on football Saturdays every fall. He and his wife, Carin, live with their two school-aged children in Bethesda, Maryland.
EMAIL JASON to get in touch about the Center's activities and press inquiries.
Michael Brooks, Chief Counsel and Chief Operations Officer
Michael Brooks is Chief Counsel for the Center for Auto Safety and previously served as the Center's Staff Attorney and Acting Director. He joined the Center in 2000, supporting the Center's regulatory, legislative and legal programs under the wing of the Center's longtime director Clarence Ditlow. Michael's work is primarily focused on vehicle safety and advocacy activities, including litigation, federal crash data and safety research, rulemakings, press, and Freedom of Information efforts.
Michael is a graduate of the George Washington University Law School, and received a Bachelor of Arts from Millsaps College in his home state of Mississippi. When he's not at his desk, you can find him cooking, fishing, or cheering for his daughter's lacrosse team.
EMAIL MICHAEL for information and advice on vehicle safety issues.
Fred Perkins, Chief Engineer
The Center for Auto Safety is delighted to announce Fred Perkins—an expert with more than 30 years of engineering experience—as Chief Engineer. In this role, Fred will be providing the team with key technical insights into the world of automotive safety, particularly in the realm of autonomous vehicles as this technology continues to expand and develop.
Immediately prior to joining the Center, Mr. Perkins was employed for 13 years at the Missile Defense Agency (MDA), at the U.S. Department of Defense, where he served as a Quality, Safety, and Mission Assurance Lead for a major missile program. In this role, Fred performed crucial evaluations of our nation's defense system and led a task force that defined and implemented quality surveillance requirements, practices, and required resources. Before working at the MDA, Fred's career stops included: LASER interferometric measurement technology Sales Representative at Steinbichler GmbH; Finite Element Analysis Account Manager at Mallett Technology; Entrepreneur at Standard Space Platforms Corporation; Government Relations Specialist at United Technologies; and Engineering Specialist at Kaman Aerospace.
Over the course of his career, Fred has been the recipient of many notable honors. In 2018, he was awarded by the Missile Defense Agency for managing the definition and implementation of an international supplier surveillance system. In 2016, he received the Program Executive Award for outstanding support for the Internal Controls Program. Mr. Perkins was chosen as a speaker at the June 2010 Navy Technology Showcase, and in 1993 he was invited to speak at two NASA conferences. In 1992, Mr. Perkins was appointed to the Vice President's Space Policy Advisory Board by President George H. W. Bush In addition, Mr. Perkins is a certified expert in manufacturing, production, and quality assurance who has received U.S. patents for spacecraft technology.
Mr. Perkins graduated with from the University of Massachusetts at Amherst in 1976 with a B.S. in Physics. In 1978, he completed his M.S. in Mechanical Engineering at the University of Massachusetts at Amherst. In his spare time, he can be found developing applications for embedded digital controllers, spoiling his grandchildren, and enjoying nature.
Deja Branham, Office Manager and Membership Coordinator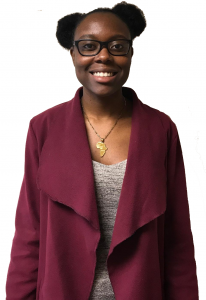 Deja joined the Center for Auto Safety team as an Office Manager. In this role, she answers the Center's phones and emails, oversees CAS membership activities, and handles most administrative duties. Deja has prior nonprofit experience and is excited to continue working for the people in this endeavor.
Prior to joining the Center, Deja worked as an Office Manager for a retail and residential real estate company. In this role, she worked closely and developed relationships with several DC governmental agencies, including the District of Columbia Housing Authority (DCHA), the Department of Housing and Community Development(DCHD) and the Department of Consumer and Regulatory Affairs(DCRA).
Deja is a member of Psi Chi, the International Honor Society in Psychology and the Association of Black Psychologists.
Before moving to DC, Deja lived in North Carolina, graduating from the University of North Carolina at Charlotte with a Bachelor of Science degree in Psychology. While in school, she worked as a mentor for high school girls in the local Charlotte community and worked for the Center for Wellness Promotion, where she educated the student body on mental health and healthy lifestyles. Deja is originally from Hampton, VA.
In her spare time, Deja loves shopping, going out to eat, and spending time on social media.
EMAIL DEJA if you'd like to get in touch with the Center.
Katherine Pedersen, Communications Fellow
Katherine is excited to join the Center for Auto Safety as the Communications Fellow. In this capacity, she updates the website and social media, collaborates on press releases, and performs administrative tasks. She previously interned for the Safe Climate Campaign as a Social Media Intern and is excited to continue working on auto safety and efficiency.
Before joining the Center, Katherine graduated from Amherst College in Massachusetts. In college, she worked as a research assistant and organic farmer, served as President of Amherst's Choral Society, Co-President of Amherst's chapter of Active Minds, and Business Manager of DQ Acapella. She is originally from Wellesley, MA.
In her spare time, you can find Katherine eating, reading, and tricking her friends into five mile hikes around DC.