Number of Kia fires labeled as alarming by auto safety watch dog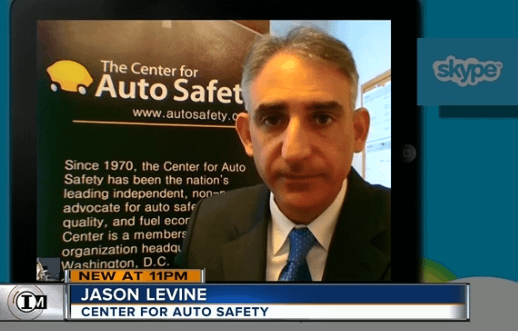 The Center for Auto Safety is the nation's premier independent, member driven, non-profit consumer advocacy organization dedicated to improving vehicle safety, quality, and fuel economy on behalf of all drivers, passengers, and pedestrians.
TAMPA BAY, Fla. — A major automaker says it's proud of its safety record, but the I-Team found dozens of fires in two models in recent years — figures that auto safety watchdogs call alarming.
Thomas Clinard's says his Kia Optima caught fire as he drove down Highway 19 in New Port Richey. Clinard fought with the door locks and escaped shortly before the flames torched the interior.
The I-Team did some digging and found 22 other reports of fires in Optima models made in 2012 to 2014. All of the reports were filed with the National Highway Transportation Safety Administration.
In comparison to the competition, we found zero fire complaints for the 2013 Toyota Camry and two for the 2013 Honda Accord.
In searching NHTSA data, we discovered another Kia model prone to dozens of more fire complaints than its competitors. A 2012 Sorento caught fire with Susan King behind the wheel near Orlando last month. 
Click here to watch the full clip from ABC Tampa Bay
Learn more about Kia and Hyundai non-crash fires.