NTSB cites driver error, Tesla Autopilot design in crash report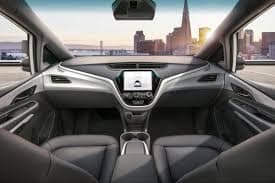 The Center for Auto Safety is the nation's premier independent, member driven, non-profit consumer advocacy organization dedicated to improving vehicle safety, quality, and fuel economy on behalf of all drivers, passengers, and pedestrians.
The Center for Auto Safety called on NHTSA to order Tesla to recall vehicles equipped with AutoPilot.
"NTSB has done its job by thoroughly investigating this technology and this crash. The National Highway Traffic Safety Administration must also now do its job and recall these vehicles," the watchdog group said in a statement.
"Today, NTSB has again highlighted the design flaw in Tesla's technology — a flaw which allows driver disengagement. Last month, the Center for Auto Safety again highlighted for the Federal Trade Commission, Tesla's deceptive use of the term AutoPilot which encourages exactly the sort of overreliance seen in this crash.
The fire truck was unoccupied and the driver was not injured in the incident. The NTSB cited the driver's "inattention and overreliance" on the advanced driver assistance system.
Click here to read the full article from Automotive News.