No more driving distractions? Augmented reality windshields coming to Kia, Audi and more could change the way we drive.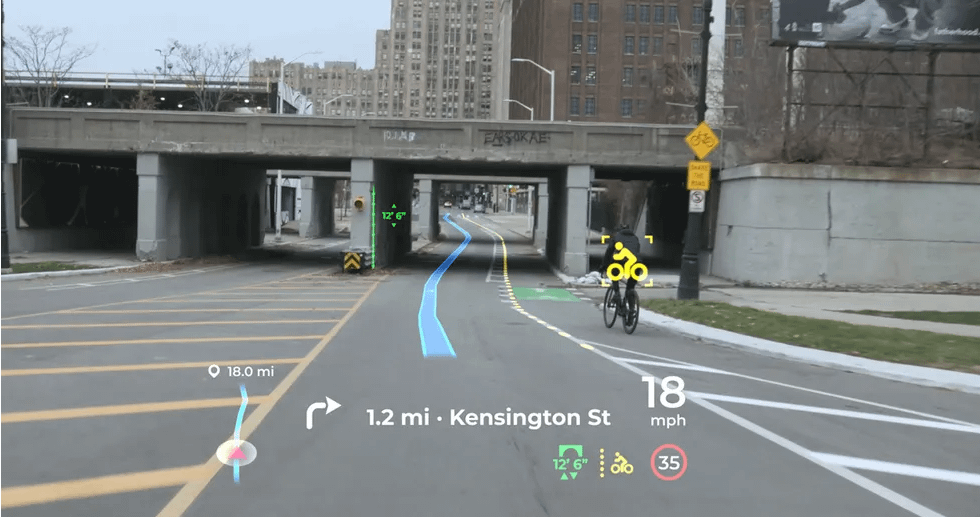 The Center for Auto Safety is the nation's premier independent, member driven, non-profit consumer advocacy organization dedicated to improving vehicle safety, quality, and fuel economy on behalf of all drivers, passengers, and pedestrians.
"Some added features, for which manufacturers usually charge a premium, have been shown to be more of a distraction than an aid. If the technology works, and if it does so in a non-distracting fashion, it could keep driver's eyes focused on the road and has the potential to increase safety."
By Nathan Bomey
May 28, 2021
The days of drivers sneaking dangerous downward glances at directions on their phones may soon come to an end.
Automakers are poised to introduce technology on new cars, trucks and SUVs that projects directions onto the windshield and draws a circle around pedestrians or deer on the roadway.
Depending on the vehicle, these augmented reality windshields may also display vehicle information, identify ice patches and, eventually, serve as a screen for entertainment purposes when self-driving cars become a reality.
Brands poised to debut the technology include Kia, Hyundai, Cadillac and Audi.