News 4 Tucson Investigators: Goodyear Tire Turmoil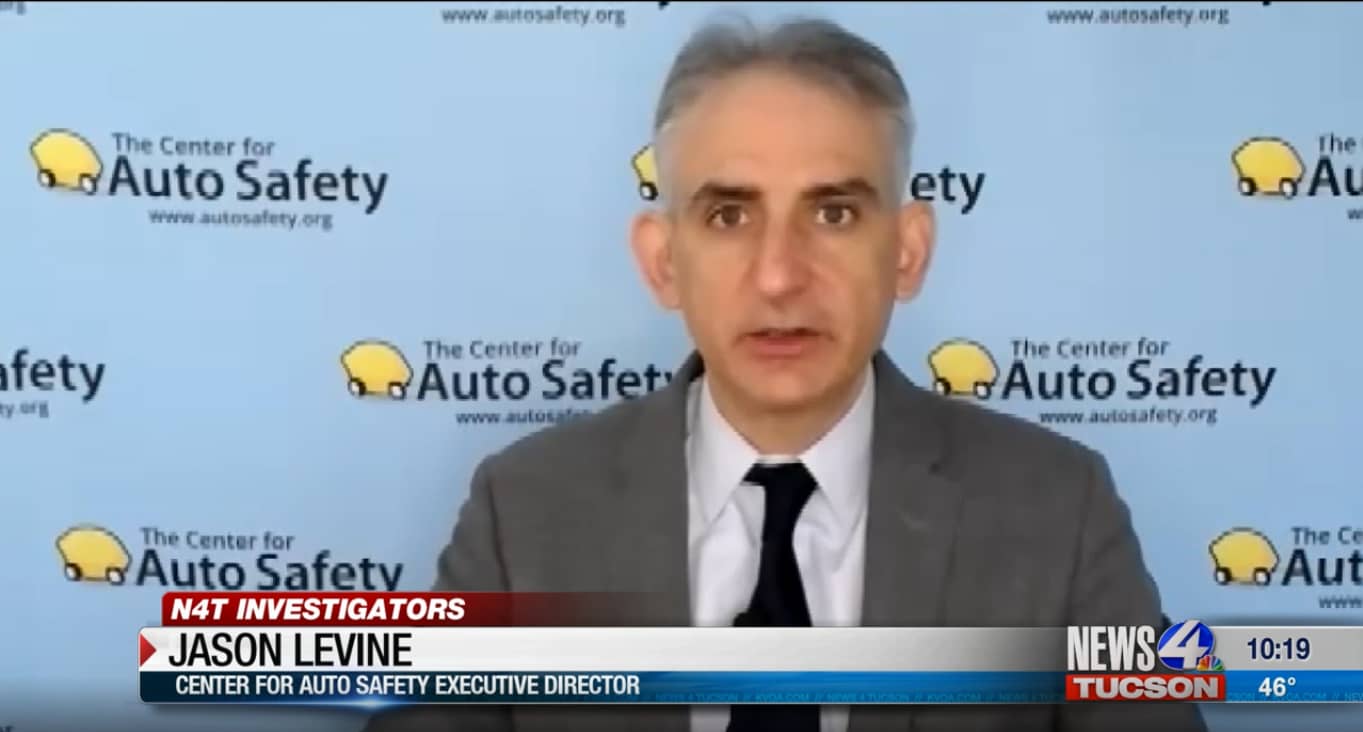 The Center for Auto Safety is the nation's premier independent, member driven, non-profit consumer advocacy organization dedicated to improving vehicle safety, quality, and fuel economy on behalf of all drivers, passengers, and pedestrians.
November 9, 2020 
By Alex Berdine 
TUCSON (KVOA) – An accident that happened 17 years ago is still making waves across the country. It involved a Tucson family, whose motor home flipped on a New Mexico highway. After the tread on their tire separated, three of the four onboard were left seriously physically injured. The family said a Goodyear tire was to blame and took the company to court.  
That litigation has long since been settled but the National Highway Traffic Safety Administration (NHTSA) is still investigating.  
A document from NHTSA shows they opened the investigation into Goodyear Tire Company's G159 275/70r 22.5 tire back in 2017. After dozens of accidents involving the G159 tires occurred. All were installed on class A motor homes that were driven at highway speeds.  
The News 4 Tucson Investigators have learned at least 41 lawsuits and three years later the investigation is still underway.  
"There's been 35 of these highspeed tread separations that have either caused property damage, hurt or killed Arizona families," David Kurtz, a Scottsdale-based lawyer for the Haeger family said.  
Kurtz said it's become an all-too-familiar story.  
"They were in their early 60's," Kurtz said. "Leroy was ex-military and an electrician."  
He said what happened to his clients, could happen to your family too.  
"His wife donna was operating several different businesses," Kurtz said.  
Tucson family members, Barry and Sue haeger were with them.  
"They had inspected the tires and everything," Kurtz said. "They're off in the morning no problem…"  
He said their motor home was going about 75-miles-an-hour. A 6,000-pound Jeep was hitched to the back.  
"It terrified the entire family," Kurtz said. "The motor home lost control."  
It was 2003. They were driving on a New Mexico highway when the tread on their front tire separated.  
"The motorhome skid over," Kurtz said. "So, Leroy's leg was getting ripped through trees and debris. It tore off most of his lower limb. …He's embedded here under the steering wheel."