More than 30 million US drivers don't know if they're at risk from a rare but dangerous airbag blast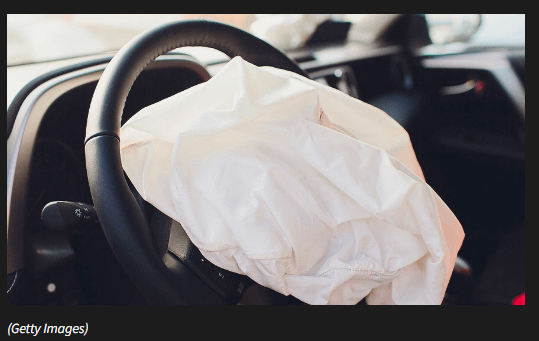 The Center for Auto Safety is the nation's premier independent, member driven, non-profit consumer advocacy organization dedicated to improving vehicle safety, quality, and fuel economy on behalf of all drivers, passengers, and pedestrians.
Michael Brooks, executive director of the nonprofit Center for Auto Safety, called on NHTSA and the automakers to release a list of affected models.

"Customers, I think, have a right to know if there's a potential defect in their car, particularly if it's sitting a few inches from their chest and can explode," Brooks said.
By Tom Krisher
May 18, 2023
DETROIT — More than 33 million people in the United States are driving vehicles that contain a potentially deadly threat: Airbag inflators that in rare cases can explode in a collision and spew shrapnel.
Few of them know it.
And because of a dispute between federal safety regulators and an airbag parts manufacturer, they aren't likely to find out anytime soon.
The National Highway Traffic Safety Administration is demanding that the manufacturer, ARC Automotive of Knoxville, Tennessee, recall 67 million inflators that could explode with such force as to blow apart a metal canister and expel shrapnel. But ARC is refusing to do so, setting up a possible court fight with the agency.
NHTSA argues that the recall is justified because two people have been killed in the United States and Canada and at least seven others have been injured by ARC's inflators. The explosions, which first occurred in 2009, have continued as recently as this year.
Click here to view the full story from the Associated Press via ABC News.